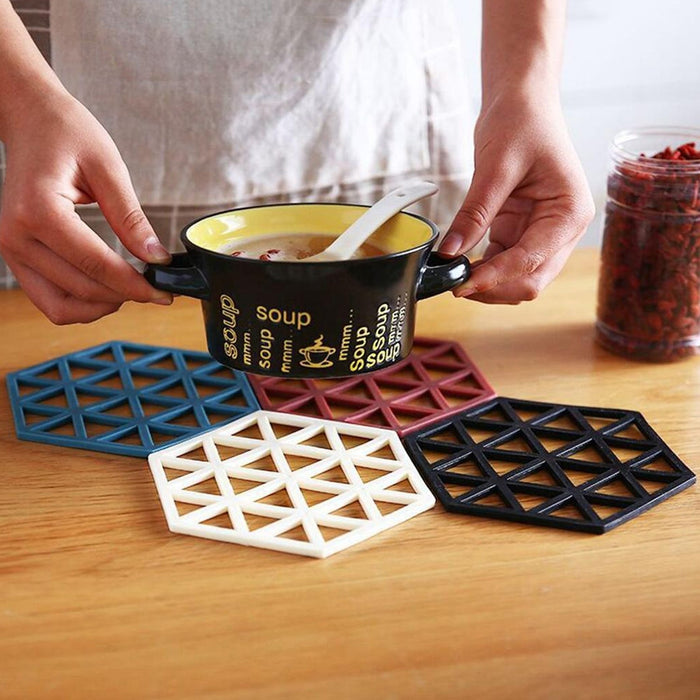 4051A Cup Mat PVC Tea Coaster Non-Slip Placemat High Temperature Insulation Pad Hollow Pot Mat Bowl with Anti-hot
SKU
4051a_1pc_anti_skid_hotmat
Sold out
Original price
Rs. 299.00
Original price
Rs. 299.00
-
Original price
Rs. 299.00
Original price
Rs. 299.00
4051A Cup Mat PVC Tea Coaster Non-Slip Placemat High Temperature Insulation Pad Hollow Pot Mat Bowl with Anti-hot

Description :- 


KEEP YOUR TABLE : Scratch and stain free coaster set suits all sizes of mugs, bottles, cups and glasses - keeping your kitchen, furniture, table or countertop safe, dry and scratch free, Avoid those annoying condensation rings on woodwork with our thick, heat resistant drinks mats.


ROUND PLACE-MAT : See picture details, enough to hold any cup or bowl, protect the tabletop from hot plate marks, scratches and stains from food or cups.


MATERIAL : Made of silicon it gives the placemat a soft touch, odorless and durable.


EASY TO CLEAN : The table mat is sticky with stains, available kitchen cleaning fluid, soak, gently scrub the surface, and then rinse with water, easy to dry.


BEAUTIFUL DECORATION AND BEAUTY : Ideal for decorating the kitchen, living room, bedroom or office, Great for sending as a gift to a friend.


Dimension :- 


            Volu. Weight (Gm) :- 46
            Product Weight (Gm) :- 26
            Ship Weight (Gm) :- 46
            Length (Cm) :- 13
           Breadth (Cm) :- 14
           Height (Cm) :- 1