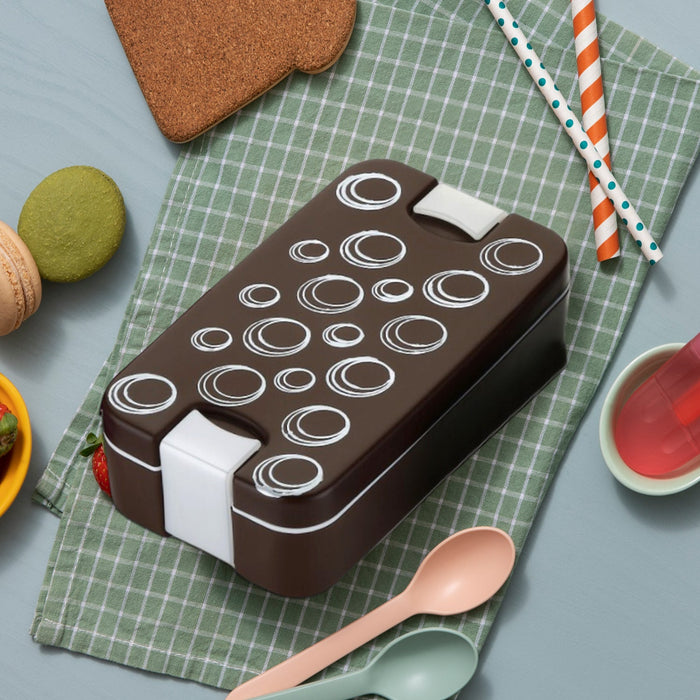 5330 Airtight Lunch Box 2 Compartment Lunch Box Leak Proof Food Grade Material Lunch Box Modern Appearance & Compact Lunch Box With Spoon
SKU
5330_airtight_lunch_box_no1
Sold out
Original price
Rs. 299.00
Original price
Rs. 299.00
-
Original price
Rs. 299.00
Original price
Rs. 299.00
5330 Airtight Lunch Box 2 Compartment Lunch Box Leak Proof Food Grade Material Lunch Box Modern Appearance & Compact Lunch Box With Spoon 

Description :-

Food Grade, BPA-Free, Dishwasher & Freezer Safe, Eco-Friendly Material to Carry Food and Store for Longer Hour


Maintaining this lunch box set is an easy task as you can wash it in the dishwasher or simply perform a manual wash using a simple liquid solution


Air tight lockage keeps food fresh for long and protects the food from moisture. Rectangular Shape makes it more attractive, and easier to carry suitable for boys and girls


Basic Tiffin Box: Our lunch box can allow kid to bring snack, sandwich or other food to Schools.


Healthy for You: Made with 100% BPA free materials and developed to preserve all the natural flavours and prevent taste contamination.

Dimension :-

                    Volu. Weight (Gm) :- 392

                    Product Weight (Gm) :- 290

                    Ship Weight (Gm) :- 392

                    Length (Cm) :- 21

                    Breadth (Cm) :- 13

                    Height (Cm) :- 7