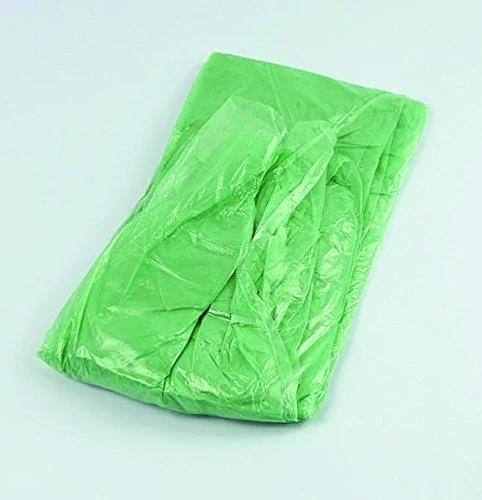 0242 Waterproof Disposable Raincoat
SKU
0242_disposable_rain_coat
Sold out
Original price
Rs. 99.00
-
Original price
Rs. 99.00
DeoDap Men and Women Reusable Rain Poncho/Raincoat
Rain ponchos are designed to offer maximum water protection while remaining Comfortable, Lightweight, Compact and Easy to store.They are perfect for rainy day outdoor activities like Farming, Traveling, Camping, Live Sports, Concerts, Cycling, Trekking etc.
Safe & Eco-Friendly
The dustproof outdoor raincoat is made of high-quality materials, durable and suitable for your daily wear!, which is safe, no smell, an environmentally friendly material, breathable, ripstop.Also can be used as Temporary Protective Isolation Clothing Nursing Gown,Anti-fog,Oil-proof.
Superior Quality: A brand you can trust - Our family pack rain ponchos come with hood as well as elastic sleeve ends to make sure you stay dry! These are 100% WATERPROOF so they are perfect for a day out even when the weather isn't in your favor.
Perfect for All Activities: These are made to come in handy for any adventure - Have fun at Amusement Parks, Camping, Hiking, Live Sports, Concerts, Cycling and more! Our ponchos are portable and can easily fit into your bag without being any inconvenience.
One Size Fit all: Adults & Teens can wear our rain ponchos comfortably, the extra thick design will also be able to withstand no matter your size.it's a perfect emergency kit suitable for both adult and youth, men and women, girls and boys.
Lightweight and easy to carry: These raincoat jackets can individually wrapped in their own featherweight plastic bags that can be easily thrown in your backpack when heading out for activities such as traveling, hiking, cycling, camping and more!