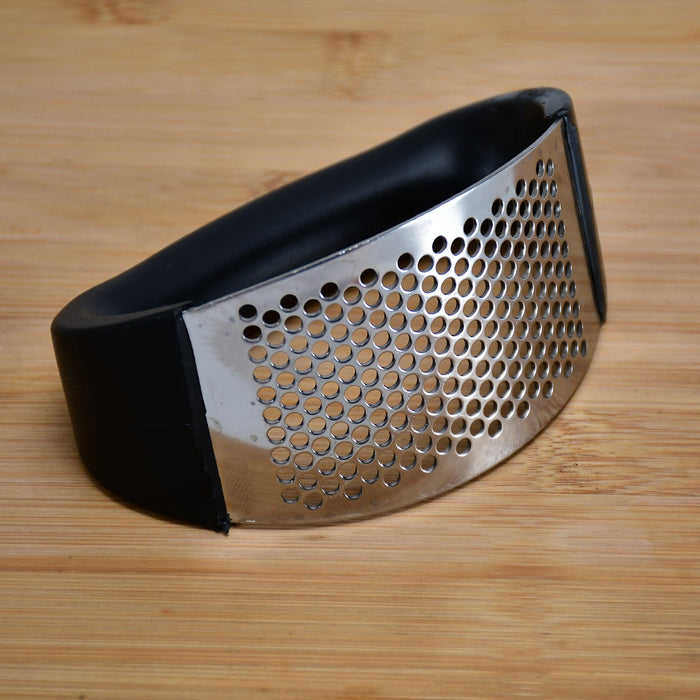 2281 Stainless Steel Garlic Presser / Crusher (Multicolor)
SKU
2281_round_garlic_press
Sold out
Original price
Rs. 299.00
Original price
Rs. 299.00
-
Original price
Rs. 299.00
Original price
Rs. 299.00
Kitchen Stainless Steel Garlic Press, Chopper, Crusher (Multicolor)
Enjoy the Fresh Garlic
Effortless garlic pressing, this garlic press can help you get the fresh garlic, no need to touch, no more smell,
this garlic press allows you no contact with the garlic, you can enjoy the delicious fresh garlic without any smelly side effects.
Premium quality
This exclusive garlic press is designed to last a lifetime. We constructed this garlic with the highest quality stainless steel material which is corrosion resistant, lightweight, and extremely durable.
Press Unpeeled Garlic & Ginger
This garlic press features a large cutting-edge chamber that allows you to easily mince both unpeeled and peeled garlic cloves as well as root ginger. On top of everything, nothing is wasted: garlic comes out, peel stays in
Convenient & Versatile
The ergonomic design of the handles make squeezing a breeze. The thickness of the handles will make easy for those with weaker grip or small hands. You'll be pleased at how easily your Garlic Press produces perfectly minced garlic. 
Features:
Ideal for people who have a lot of demand for garlic
Instead of conventional tools crush the garlic, this presser micro cut them which helps preserve the aromatic oils of the garlic.
Easy to wash, when you've finished, just give the garlic press a quick flush or place in the dishwasher.
Press moves easily using the weight of your own body. Innovative garlic press that uses the natural motion of your hand to mince garlic.
The garlic presser is made of 100% 304 food standard solid stainless steel, which makes it extremely durable and healthy. It will never break, bend or rust.
Dimension :-
Volu. Weight (Gm) :- 125

Product Weight (Gm) :- 90

Ship Weight (Gm) :- 125

Length (Cm) :- 12

Breadth (Cm) :- 6

Height (Cm) :- 8