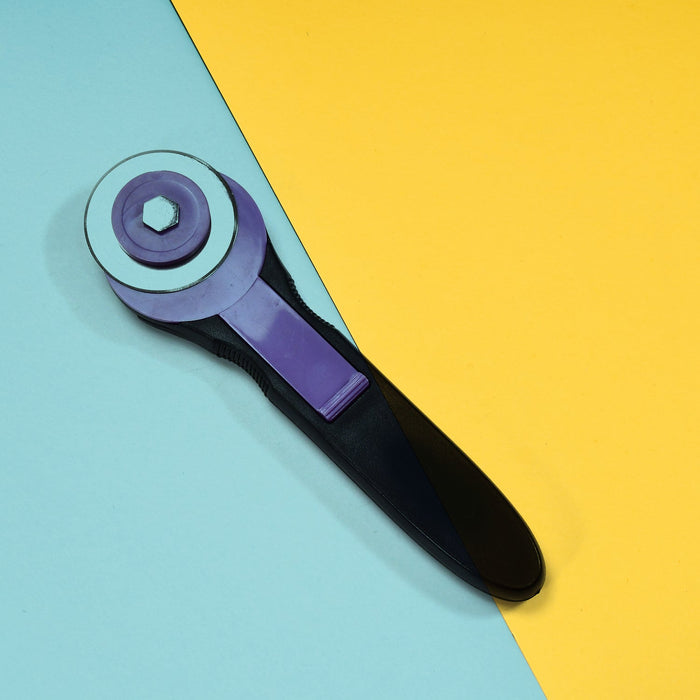 9048A Manual Sewing Roller Cutter Rotary cutter
SKU
9048a_rotating_blade_cutter
Sold out
Original price
Rs. 399.00
Original price
Rs. 399.00
-
Original price
Rs. 399.00
Original price
Rs. 399.00
9048A Manual Sewing Roller Cutter Rotary cutter
Description :-
High hardness sharp blade, Precision-ground sharper and longer than other rotary blades for long-lasting use
The blade can be locked in the fully extended or fully retracted position, press the button to lock the blades to prevent the hurting. Prevents the handle from being pressed when the blade is not in use
Easy replacement, this fabric cutting tool is sharp and durable.
Ideal for smoothly slicing through multiple layers of fabric, felt, vinyl, batting, and paper. Available in left and right hand.
Contoured handle allows for comfortable cutting Provides a natural fit for your hand, improves control and lets you keep the cutter in hand while you rearrange materials.
Dimensions :-
Volu. Weight (Gm) :- 253

Product Weight (Gm) :- 115

Ship Weight (Gm) :- 253

Length (Cm) :- 27

Breadth (Cm) :- 15

Height (Cm) :- 3