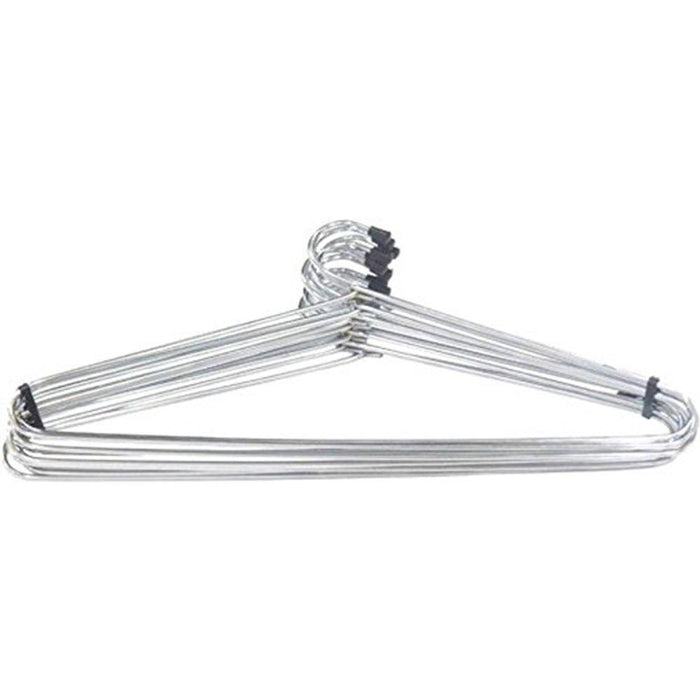 230 Stainless Steel Cloth Hanger (12 pcs)
SKU
0230_steel_hanger_12pc
Save

Rs. 350.00
Save

Rs. 350.00
Original price
Rs. 435.00
Original price
Rs. 435.00
-
Original price
Rs. 435.00
Original price
Rs. 435.00
Cloths Hangers 12pcs Plastic Hangers (Pack of 12-Dozens)
Easily Hang up Everything from Delicate Blouses to Full Suits our Black Hangers
This pack of 12 Velvet Hangers are not only durable and lightweight but also feature a non-slip attribute that holds clothes in place without falling or sagging. The slim design of the hangers allows you to maximize space in your closet. Get a neat, organized closet with these uniform Ivory Velvet hangers, Steel Hanger
360 Degree Rotate Feature for Better Usage
The hooks of these hangers are sturdily designed with 360 degree rotate feature to provide great ease of use. It allows you to easily rotate the hook as required in order to manage your wardrobe in a proficient manner.
Clothes Hangers
Durable
Pack of 12
Non Slip
The one product you need in a household closet to stay organized are hangers. You can store practically anything on them; pants, skirts, dresses, jackets, coats, slacks, pajamas, sweatpants, scarves, pashminas, ties, jeans, tuxedos, suits, dresses the list never ends.
provides a variety of medium weight, heavy weight hangers. They come in several variations including different weights, different colors and quantities.
Slim and Sleek Design: These hangers will allow you to maximize space in your closet while keeping your clothes securely in place and consistently organized. The durable and sturdy design is able to comfortably hold clothes up to 8 ibs.
Features:
Take Care Of Your Clothes-Made from eco-friendly plastic, our plastic adult hangers do not have burrs or flash, different from other tubular hangers. Unlike the metal hangers, there are no sharp edges to put unwanted creases or leave marks in the shoulders of your clothes

Simple Smooth Line Design-Best part is that the straight line tubular hangers do not have annoying notches, which would not snag and ruin the shirts when you put them on or off the hangers. However, the plastic clothes hangers have small hooks on the lower outer corners, good for hanging dresses, tops, lingerie with straps like spaghetti straps

These adult hangers are super heavy weight high impact tubular clothes hangers made to last for years. For our regular heavy weight or other medium weight options

Sturdy and durable - This ultra strong velvet hangers are made of high grade plastic and 360-degree swivel hook, hold up to 10 ibs

Non-slip ivory velvet design with chrome finish ensures secure hanging of your clothes with slim and sleek construction to maximize space in your closet