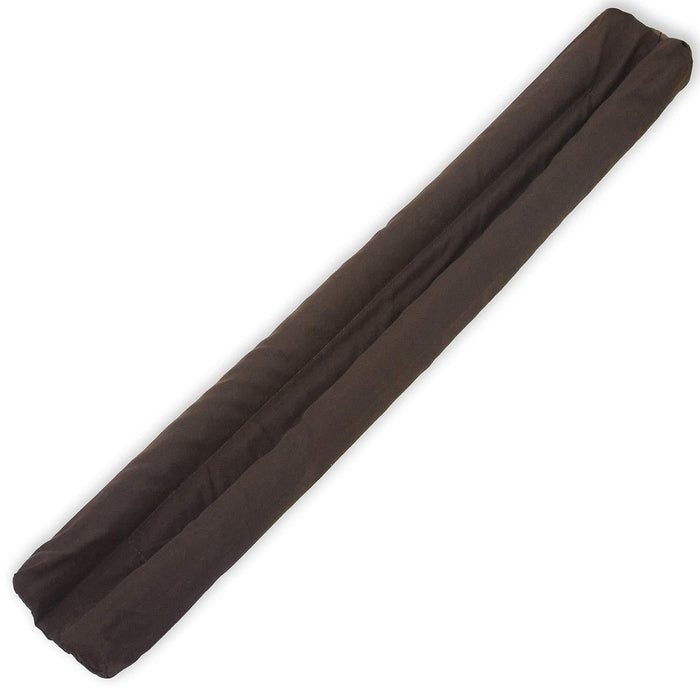 0585 Twin Door Draft Stopper / Guard Protector for Doors and Windows
SKU
0585_door_draft_guard_39inch
Save

Rs. 185.00
Save

Rs. 185.00
Original price
Rs. 199.00
Original price
Rs. 199.00
-
Original price
Rs. 199.00
Original price
Rs. 199.00
Washable Fabric Under Door Twin Draft Guard Cover Stop Light Dust Cool Air Escape Protector (Random color)
The draft guard help keep the heat in and cold out, it also keeps dust, sand, and bugs out while also helping with sound insulation. Not only does the draft guard help keep the heat in and cold out, it also keeps dust, sand, and bugs out while also helping with sound insulation, Door Sealer
Soft and Useful: . Soft and useful, it can protect your door/ window, also able to keep wind, dust, various insects, and cold air draft, or polluted air out of your door
Easy To Use: Door draft stopper easily move with the door and glide over all floor types, carpet, laminate, tile and wood. There is no bending required to reposition.
Specification 
Material: Cloth 
Color: As shown 
Size: 90 x 12cm (approx) 
Features: 
- 90cm long enough, can be cut down to fit your customized door width Soft and useful, it can protect your door/ window, also able to keep wind, dust, various insects, and cold air draft,
- will also protect the doors and windows while blocking outdoor air room, protection and easy installation.
- Can be used for your front door, back door, garage entry door, bedroom door, bathroom door, etc.
- Polyester and Foam, Draft Guard is made from a washable fabric that is abrasion resistant.
- Cool and heat your home more efficiently with this double-sided door draft stopper.
- Jumbo foam tubes are perfect for blocking extra-large gaps under your door.
- Foam and fabric can be cut down to fit narrow doors.
- it also helps to block dust and noise.
Package Includes: 1 x Doorstop