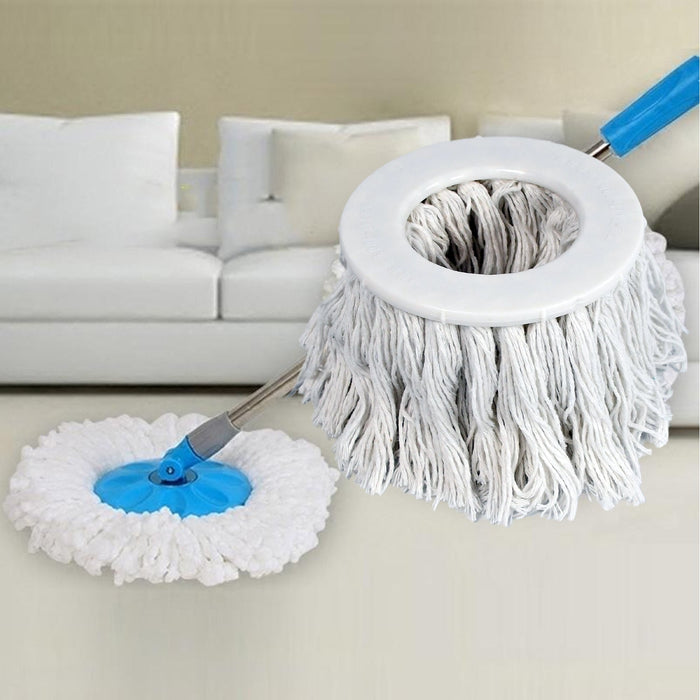 1115 Microfiber Spin Mop Replacement Head Round Shape Standard Size Spin mop Refills For All Type Mop Use
SKU
1115_mop_head_refill_no2
Sold out
Original price
Rs. 299.00
Original price
Rs. 299.00
-
Original price
Rs. 299.00
Original price
Rs. 299.00
1115 Microfiber Spin Mop Replacement Head Round Shape Standard Size Spin mop Refills For All Type Mop Use  

Description :-
Made in China. Advanced Mop Head Refill from Prime way with 100% Floor Mopping Microfibre threads coverage without having any vacant space in the Centre of the Mop Head for Ultimate Cleaning experience.


Fits Fresh Home spin mop or any 360 degree spin mop


Refill material is high quality 100% Microfiber strands


Best for dry and wet use. Super absorbent microfibers won't scratch the surfaces you're cleaning


Keep your hands out of dirty water. Durable and longer service life. Reusable and machine washable.


Safe and easy to clean. Compatible with almost all spin mops.



This Ultimate Absorbent Mop Head is made from High Quality Anti Abrasive Microfibres, durable and scratch proof for all the surfaces you're cleaning. No more hassles to remove the Mop Head from the Mop Disc Plate, simply pull and remove.

Dimension :- 

                Volu. Weight (Gm) :- 215

                Product Weight (Gm) :- 162

                Ship Weight (Gm) :- 215

                Length (Cm) :- 16

                Breadth (Cm) :- 16

                 Height (Cm) :- 4