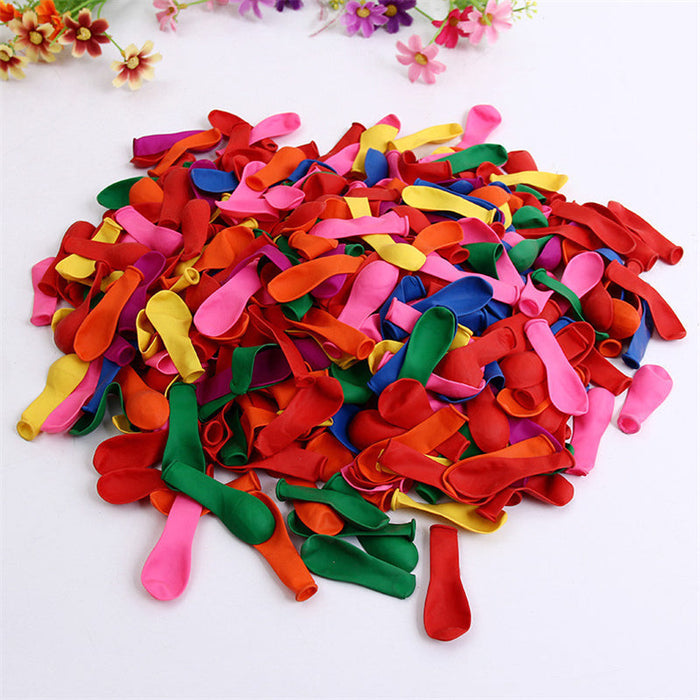 1147 Non Toxic Holi Water Balloons (Pack of 500 Balloons) (Multicolour)
SKU
1147_holi_balloons_500pc
Sold out
Original price
Rs. 199.00
Original price
Rs. 199.00
-
Original price
Rs. 199.00
Original price
Rs. 199.00
Non-Toxic Holi Water Balloons (Pack of 500)
Soak Your Friends and Family At A Party; Gathering; Or Outdoor Play! Perfect Water Sport for Beach/Pool. Fun Heat Reliever! With This Super Water Shooter, You Can Play for A Long While Without Frequently Refilling Your Gun. Without Causing Any Back Strain. Made Of High Quality, Durable Plastic. With Adjustable Straps The Backpack Can Be Customized To Comfortably Fit All Sizes.
Product Highlights :
Storage:
Suitable for toddlers and children in water combat and outdoor recreation. The sturdy backpack can store water and keep the game running at high speed.
Easy to carry:
The backpack is very wide and lightweight, making it easy for children to carry without causing back pressure. 
Perfect Toys:
Let you and your kids have fun! Next time you plan to splash around and take part in a full-scale crazy sport, grab our water gun! This is a perfect toy to gift your son and daughter on this Holi Festival
Take it with you:
The adjustable shoulder strap can be customized to fit any size. Our toys are perfect for bathing, participating in pool and beach parties, relaxing water sports and Celebrating Holi with Friends and Family
Perfect Size:
The water tank holds sufficient water; the water gun length, when fully opened. All size dimensions are customized to fit kids' hands and handling abilities.