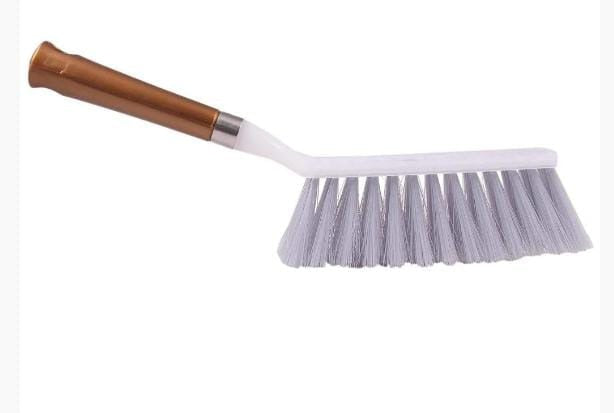 1240 Plastic Cleaning Brush for Household
Sold out
Original price
Rs. 149.00
Original price
Rs. 149.00
-
Original price
Rs. 149.00
Original price
Rs. 149.00
Hand Broom- Soft Bristles Dusting Brush- Dusters f for Sofa, Carpet, Car Seat, Curtains, Mats and Household
This Dusting brush is used as outdoor and indoor. Precedence is given to natural, sustainable raw materials.
Dusting brush used for all purpose cleaning, perfect for clothes, bed, sofa, TV screen, laptops, keyboard, piano, furniture, table, counter tops and more.
Versatile brush
The versatile dusting brush can be used to clean the workbench, bed ,sofa ,bedspread, couch, floor board, furniture, window sills, gaps, desktops, car seats and some facilities in the hotel shop and office.
Multiple use
the duster brushes does its great Job of tidying up dust over sofa furniture, countertop, bed, office desk. And soft brush can make it easy to sweep up tiny particles like dust, sand and dirt and clearing cobwebs.
Specially design
Brush has a Long, Hard and Specially Treated Fibres Bristles That Removes Dust and Dirt Easily from Surfaces.
Durable handle
highly resistant to tear, Durable enough for daily use. Gives you comfortable grip with natural smooth lacquered wood handle, you will find it easy to remove dust and debris ,it is more comfortable than short handles and more durable than plastic handles.
Great bed brush
The dense bristles can easily sweep away tiny particles like hair, debris, and dust from the bed.
Uses
Can be used to clean carpets, mats, home interiors, car seats, sofa covers etc. Durable Bristles for long lasting life. Grip Handle for comfortable non-slip grip while you clean.