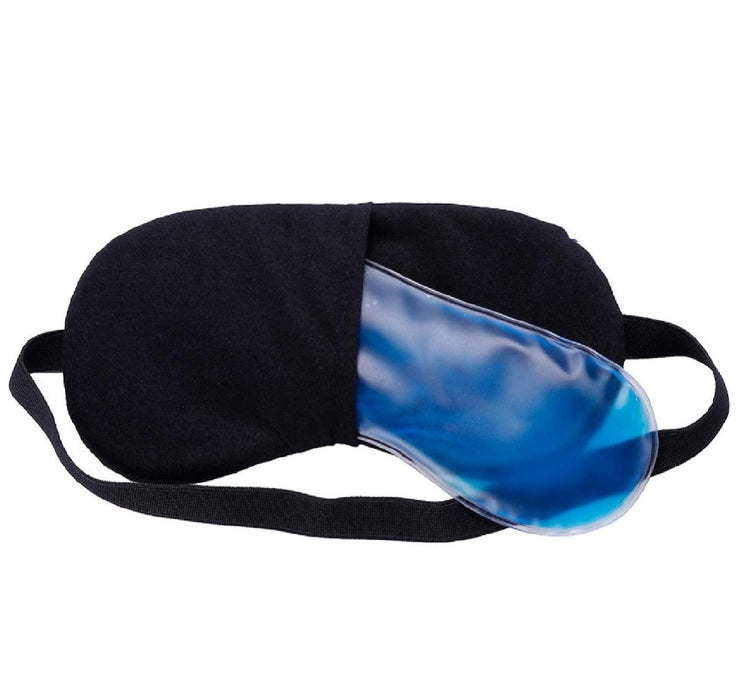 1318 Eye Mask with Ice Pack Sleeping Mask for Multipurpose Use
Save

Rs. 137.00
Save

Rs. 137.00
Original price
Rs. 199.00
Original price
Rs. 199.00
-
Original price
Rs. 199.00
Original price
Rs. 199.00
Smooth & Soft Fabric Most Creative Sleeping Mask with Cooling Pack Eye Masks for Men & Women
Comfortable & Lightweight
This High-Quality Hypo-Allergic Soft Cotton Sleep Mask Is Super Soft And Gentle On Your Face. It keeps your eyes covered while allowing oxygen in for Comfort And Breathability. It Not Only Feels Smooth Against Your Skin But Also is Hypoallergenic which is Great For Those With Sensitive Skin. Almost No Pressure On Your Nose, Suitable For Any Height Of Nose.
Elastic Strap
This Sleeping Mask /Eye Mask Features A Comfortable-To-Wear And Pain-Free Head Strap That Does Not Move Or Fall Off While You'Re Sleeping. The Headband Design Won'T Tangle Hair Like Contoured Masks,Suitable For Women/Men. Protects Your Sensitive Skin On And Around Your Eyes With Ultra Soft Fabric During Treatment. It Feels So Good You Want The Eye Mask To Stay On Forever!
Better Sleep
The Eye Mask For Sleeping Is Specially Designed For Rub-Minimizing Comfort. And It Is Lightweight And Breathable. Which Gives You Total Blackout, Whether At Home, In A Hotel Or On The Plane. Perfect For Men, Women, Kids, Girls And Shift Workers - Won't Smudge Makeup -Combines Well With Continues Positive Airway Pressure Therapy Apparatus.
Cooling Gel 
Cooling Gel Inserts Made With Non-Toxic, Latex Free & Odorless Soft Pvc Converts The Sleeping Mask Into A Cooling Eye Mask. Great For Relieving Headaches, Migraines, Sinus Pressure, Allergies, Dry Eyes, Bruises, And Reducing Stress-Related Tension, Heat Exhaustion, Wrinkles, Dark Circles, And Soothing Puffy Eyes. Just Put Cooling Gel In Refrigerator And It Will Have Long Lasting Cooling Effect."
Sleep deeply anywhere, anytime 
pull out this incredibly lightweight, comfortable sleep mask anywhere - in a bed, on a flight, on a long car ride and also while camping
Features
- Supportive for sound sleep at night or airplane or airport lounge, ideal for night shift executives
- Creative long eyelash crown eye mask shade cover blindfold, a good tool for afternoon nap
- Made out of super soft material, without any irritation to your skin elastic strap, easy to wear and hand washable 
- Uniquely crown pattern designed to reduce the pressure to your eyes and allow certain free eye movement during sleep suitable for travel, office, headache relief, meditation, spa, home, leaves your eyes refreshed completely blocks out ambient light to ensure a restful sleep