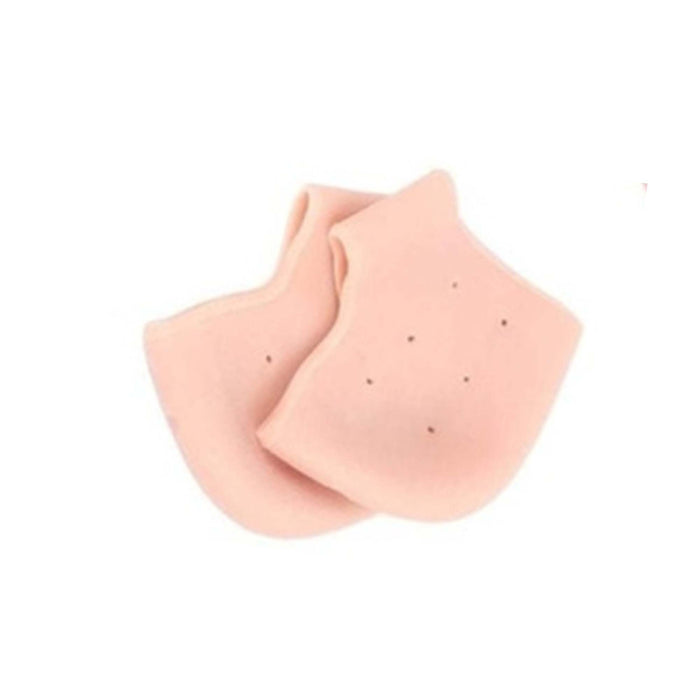 1475 Anti Crack Silicone Half Gel Heel And Foot Protector Moisturizing Socks
SKU
1475_b_grade_anti_heel_crack
Sold out
Original price
Rs. 59.00
-
Original price
Rs. 59.00
Personal Care - Reusable Foot Silicone Heel Socks (Anti Crack set)
Toe-free design
The product will not cause any hindrance in walking as it has a toe free design. Freely move all your toes by wearing these socks
Breathable fabric
The socks feature a porous design. This allows your feet to breathe freely and keeps them sweat free.
Elastic design
The socks are elastic in nature. Therefore they will fit any feet size, giving a snug and comfortable fit every time to every one.
Reusable
After washing the socks retain their original properties. Hence they can be reused for a number of times , heel pad
Washable fabric
There is no need to worry if the socks get dirty. The heel socks can be easily washed without you having to worry about the sock losing its properties. The socks should be hand washed in water below 30 degree Celsius with neutral detergent and should be dried in a shade.
Features
Washable,Soft Medical Silicone, Non-Toxic Bottom Designed With Anti Slip Granules 12 Holes Design, More Breathable Prevent Dry Skin Protect Skin Against Cracking Medical Grade Silicone
Purpose:
Help Prevent Dry Skin Protect The Skin Against Peeling And Cracking
Application Of Foot Care Products.
1. Moisturize the skin, keeping skin moisture, healing the ols cleft.
2. Deep penetration of moisture, promote epidermal renewal
3. Aging of the skin gradually thinning
4. Soft & Flexible, able to absorb the impact of walking, relieve pain friction 5.Heel anti crack set (anti chapped, dry , rough, horny thick, crust)