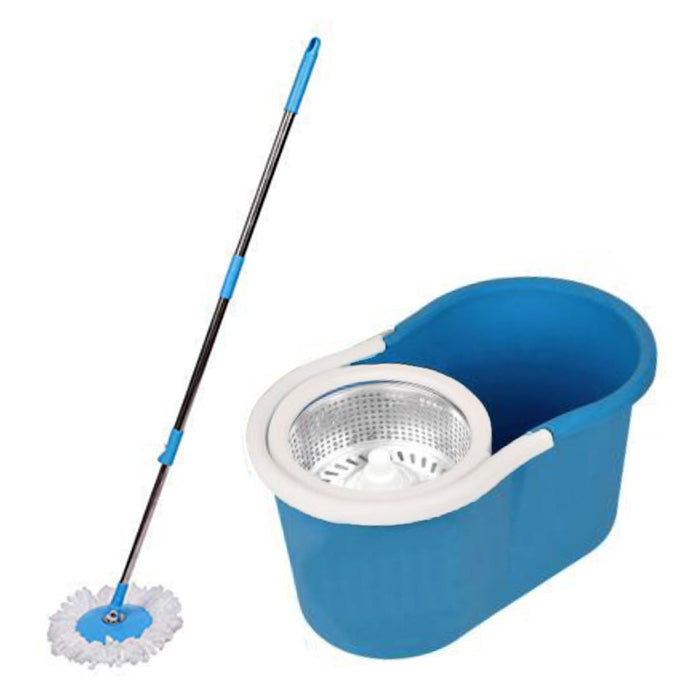 1530 Heavy Duty Microfiber Spin Mop with Plastic Bucket & Rotating Steel Pole Head
Sold out
Original price
Rs. 1,499.00
Original price
Rs. 1,499.00
-
Original price
Rs. 1,499.00
Original price
Rs. 1,499.00
Household 360 Spin Steel Mop & Bucket System with Wringer Dry and Wet Floor Cleaning
Enjoy a clean house
Innovative 360-degree rotating microfiber mop head can be applied to various floors, including laminate, hardwood, tile, vinyl, stone, and concrete, help you easily remove the dirty and stain on the floor.
High-quality mop heads
Thickened mop heads included, strong water-absorbing ability, the plastic won't scratch the floor.
More convenient than others
Patented dewater hole enable you easily drain away water, no need to lift up the heavy bucket when cleaning finished.
Adjustable Stainless Steel handle
Thickened sturdy steel, intelligent lock make a perfect handle, adjustable from 41.3"-51", do housework much easier.
Separable bucket
The spinning bucket can be detached when you want to clean it, the big bucket can also be used for water storage. Tip: Pease don't put the wet mop in the stainless steel basket when storage, in cause it rusts or damages.
Characteristics
Easy to Spin: Simply hold mop loosely and step on the foot pedal to activate wringer.
Push Pedal to Wring: It's ideal for mopping all hard floor surfaces with no bending down and no wet hands.
Splash Guard: Keep water splash and spray inside bucket when spinning.
Cleans into corners: Unique triangle mop-head designed to clean into corners.
Flexible Mop Head: Designed with 360 degree rotation so that it can easily maneuver and fit under furniture and into corners.
"