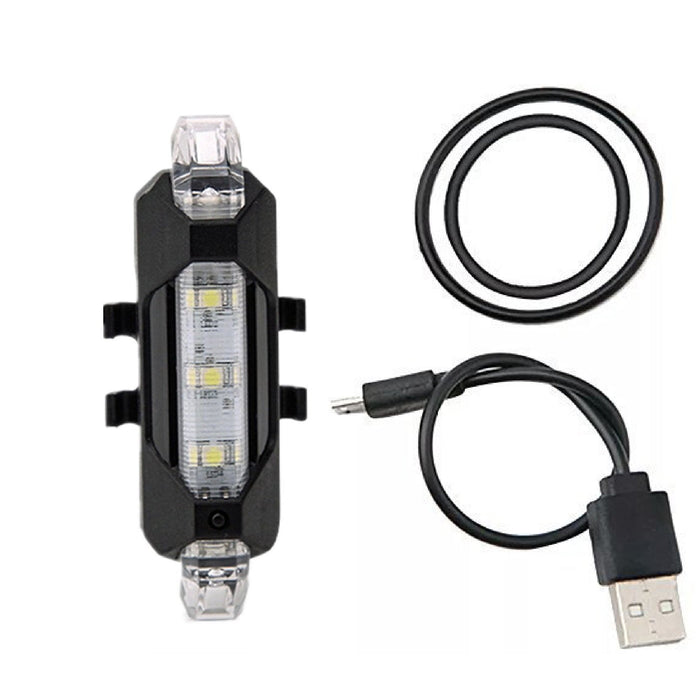 1560 Rechargeable Bicycle Front Waterproof LED Light (White)
SKU
1560_white_disco_light
Sold out
Original price
Rs. 199.00
Original price
Rs. 199.00
-
Original price
Rs. 199.00
Original price
Rs. 199.00
DeoDap USB Rechargeable Light / Waterproof Bicycle LED Light 
Color: White
Direction for Use
Slender shape with a great great edge road columnar beam design, lit like sharp blade pierced the paint black night sky. Ultra wide exposure range, provide more security. Elastic bandage new design will firmly , solid installation with variety of different shapes, diameter of the body . Compact, light weight, design sense with each very style of species, bicycle accessories.
Features
The now flash mode
Four Kinds of Flash Mode
Smooth Design 
Waterproof Seal
Super Bright Bike Tail Light
It is equipped with very bright LEDs which give extraordinarily wide-beamed RED light,180 degree visibility, Compact, Slim and Lightweight, it's best choice for the night rider or daylight commuter.
USB Rechargeable Rear Bike Light
Powered with a Reliable rechargeable lithium battery to support long time lighting with only one single full charge. This bicycle taillight charges on any USB device less than 2 hours, and stays lit 4 to 12 hours safety!
Waterproof:
100% waterproof to keep you safe in every situation with this bicycle taillight.
Universal Fir & Easy to Install
This bicycle rear light could be mounted anywhere you want in seconds, such as the seat post, helmet, backpack or anywhere on the frame without requirement of any tools!
Specifications
- Easy to Install
- Attaches to all Bikes
- 4 Different Lighting Modes
- Rechargeable
- Waterproof
Package Includes
-Led Bike Taillight - 1pcs
-Usb Cable - 1 pcs
-Rubber Band - 1pcs