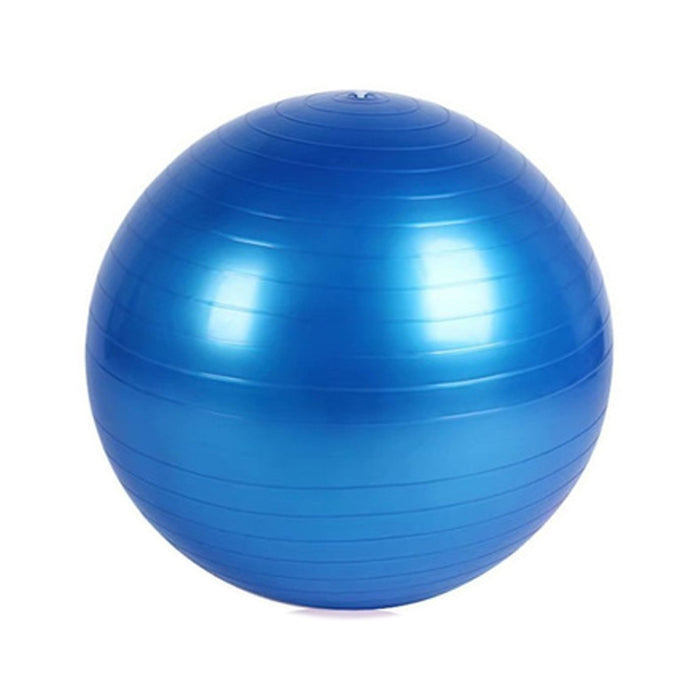 1592 Anti-Burst Exercise Heavy Duty Gym Ball (Multicolour) (75Cm)
SKU
1592_loose_gym_ball_75cm
Sold out
Original price
Rs. 699.00
Original price
Rs. 699.00
-
Original price
Rs. 699.00
Original price
Rs. 699.00
Anti-Burst Exercise Heavy Duty Gym Ball (Multicolour) (75Cm)
The effects of the ball are so profound that every one must have a gym Ball in their fitness kit. gym Ball stabilizes the muscles, improves posture and helps you to feel more in touch with the center of gravity. It also increases Core Strength, Balance and Stability. This gym Ball can be used for Pilates, to treat back pain and ease labor pain. It is perfect for strengthening the abdominals, core and lower back muscles. The pump makes it easy to inflate and deflate.

Features :

High Quality Build-up
Gym Ball is made of high quality anti-burst PVC material, which is elastic and non-sticky. It can easily hold up to a weight of around 270 kgs (max).

Easy-to-use Pump
Gym Ball comes with a plastic pump can be used by both hands and feet, as per the users convenience. The two plastic pins hold the air tight, thus being extremely secure.

Non-slippery surface
Gym Ball has a matte coating which makes the surface non-slippery. You can easily use it for long stretches without worrying about readjustment every minute.

Multipurpose
This Gym Ball from can be used for a variety of exercises like Pilates, Gym, Ab exercises, Crunches, Pregnancy Exercises for core fitness, strength and balance. It can even be used as a chair to sit on to improve body posture.

Highly recommended
Gym Ball has been used and recommended by Gym instructors, physiotherapists and personal trainers for daily home exercise owing to its supreme quality and effective results.

Physical Dimension

Weight (Gm) :- 890

Length (Cm) :- 13

Breadth (Cm) :- 16

Height (Cm) :- 10