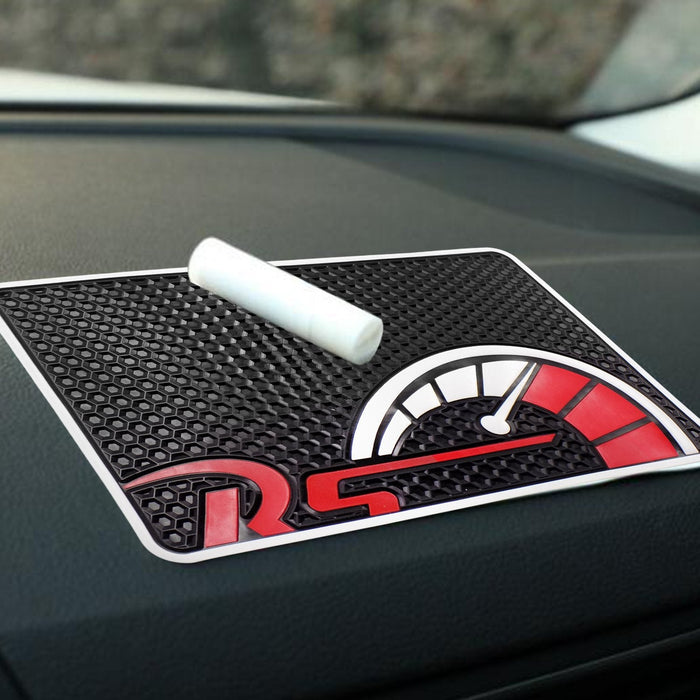 1649 Car Dashboard Mat Non-Slip Pad
SKU
1649_fancy_car_anti_skid_pad
Sold out
Original price
Rs. 199.00
Original price
Rs. 199.00
-
Original price
Rs. 199.00
Original price
Rs. 199.00
?? Anti Skid, Super Sticky Fancy Car Dashboard mat Non Slip pad Design ?? 
The mats are made of quality, which is heat resistant, perfect for use in the car!
Washable: the mats are washable simply use soap and water and the mats will remain sticky as-is environmentally non-toxic can be recycled in line with environmental protection standards.
?? Features
?? Keep your cell phone and morning coffee within easy reach with this magic sticky, car anti-slip pad. Don't be "stuck" driving around without it.Stick items firmly to sticky pad to keep them securely mounted as you commute through your day
?? It can be placed on the car dashboard.
?? You can put your key, sunglasses, cell phone, cigarette, coins and other scrap things in it to prevent them from sliding when you are driving. When you driving, your phone can be fixed vertically in the non-slip pad for easy viewing maps. Leaves no mark, is reusable and can be washed with water when it gets dirty.
?? No adhesive, free of residue and non magnetic.
?? The black color doesn't Reflect Sunlight. It gives you better viewing experience.
?? Utilizing special synthetic resin's friction, sticking firmly even on hard to stick material surfaces.
?? Regain Stickiness Simply clean with soap and water to renew stickiness, Excellent Interior Car Accessory.