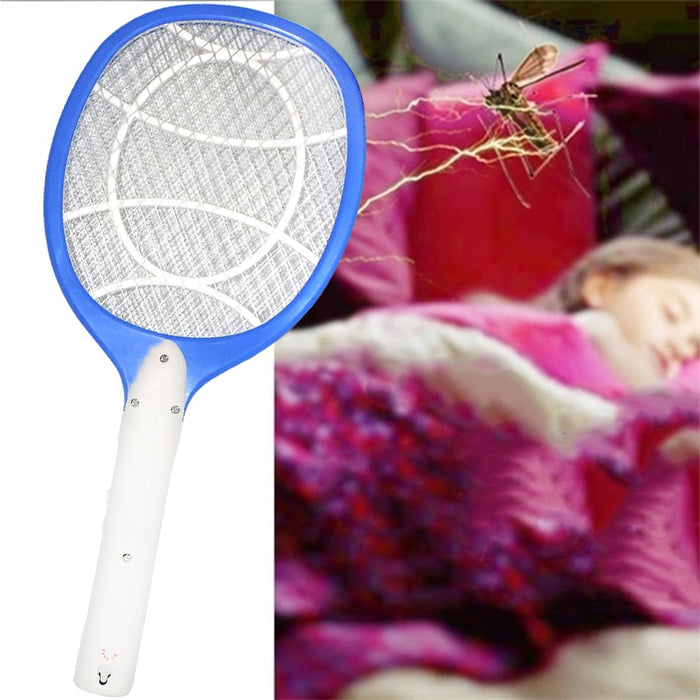 1722 Anti Mosquito Racket - Rechargeable Insect Killer Bat
SKU
1722_ele_mosquito_racket
Sold out
Original price
Rs. 599.00
Original price
Rs. 599.00
-
Original price
Rs. 599.00
Original price
Rs. 599.00
?? Rechargeable Mosquito Hitting Swatter Fly Swatter Mosquito Swatter
?? The Perfect Bug Zapper!
It's rechargeable, portable, easy to use! Aren't you tired of having to buy spray after spray? The toxic smell, sticky skin? Get yourself an electronic fly swatter today! These swatters are so convenient! Outside activities can easily be daunting when you think about all the bugs and mosquitos flying around. The flies and bugs get really annoying, especially when you are trying to enjoy a meal with loved ones. Bug spray is not always enough to keep them away and you really don't want to spray that toxic repellent around your food. The zapper is always ready to go and easy to use. Just one swat, that fly won't know what hit him! This electric fly swatter is the ideal camping accessory to bring along. A big downside of camping is all the bug bites you will have to endure. The fly swatter will greatly reduce those bug bites. To use our product is easy. Just press the "on button" and a green light will let you know it is ready for use. 
?? Made to be used smooth and efficient!
Its incredibly comfortable and practical design will help you neutralize insect in just one move. Just swing the device in the direction of the bugs and they are cooked after they reach its surface.
?? Barbecues and grills will become an enjoyable activity!
Always avoided cooking outside because of the bugs? With the Fly Swatter mosquito killer, any bug flying your way will be eliminated. Keep your food delicious and safe, by not using bug sprays with dangerous chemical content.
?? Convenient & Effect!
The bug zapper racket can turn out electrical shock waves that may destroy bugs in a second, without you even feeling.
Once you discover the ease and convenience of this powerful handheld electric bug zapper, you will want a fly swatter zapper in the kitchen, the garage, your car and everywhere else you go.