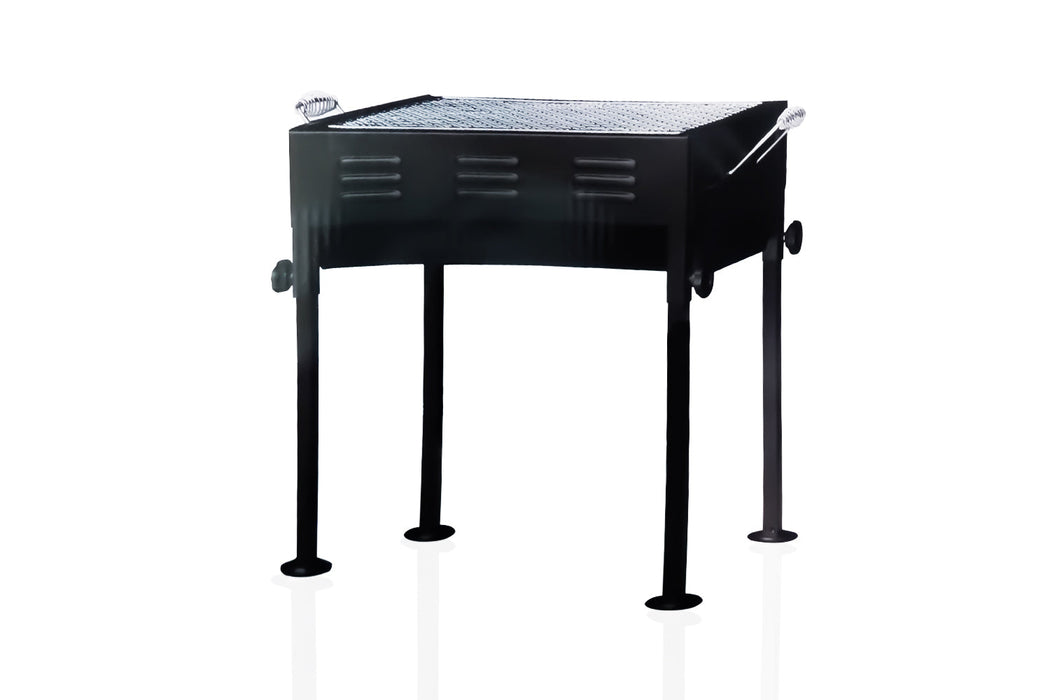 2105 Terrace Garden Picnic Barbecue with Skewers & Wooden Handle
SKU
2105_big_barbecue_grill
Sold out
Original price
Rs. 2,999.00
Original price
Rs. 2,999.00
-
Original price
Rs. 2,999.00
Original price
Rs. 2,999.00
DeoDap Portable Folding Barbecue Lightweight Charcoal Grill Box with Skewers and Handle
This barbecue grill is extremely easy to assemble as well as clean. Thanks to its detachable legs and portable case, this coal-based Barbecue grill can be easily carried along while you go on picnic. The unique warming rack of this portable Barbecue grill lets you keep cooked food warm for a long time. Be it a garden party or a weekend getaway, this grill is just what you need grab the spotlight and showcase your cooking skills.
Tool-Less Quick Installation or Assembly
This barbecue is quick to assemble, choose any backyard, terrace or even a balcony. There is no requirement of any tools for assembly making it it easier to be installed by hand.
Utilitarian Warming Rack
This product comes with a warming rack with grills made of metal to keep the food close enough to the heat of the coal and provide adequate cooking.
Coal Based Cooking
The grill oven set is charcoal based. This gives your grilled food a smoky taste. It can be set up both at home and restaurant. The cooking and grilling of this equipment is provided by the burning coal at the base of the grill.
Portable & Easy to Carry
Its unique briefcase design & folding ability makes it portable & easy to carry.
There is fold-able legs & easy carry handle which makes this Barbecue convenient to use & handle.
Foldable Legs
The BBQ grill has foldable legs, Detachable legs design made for easy carry and storage. It also enables for height adjustment.
Heavy & Durable Grills
This product comes with a heavy & durable grills made of metal to keep the food close enough to the heat of the coal and provide adequate cooking. Heavy Grills last for long & stops food falling