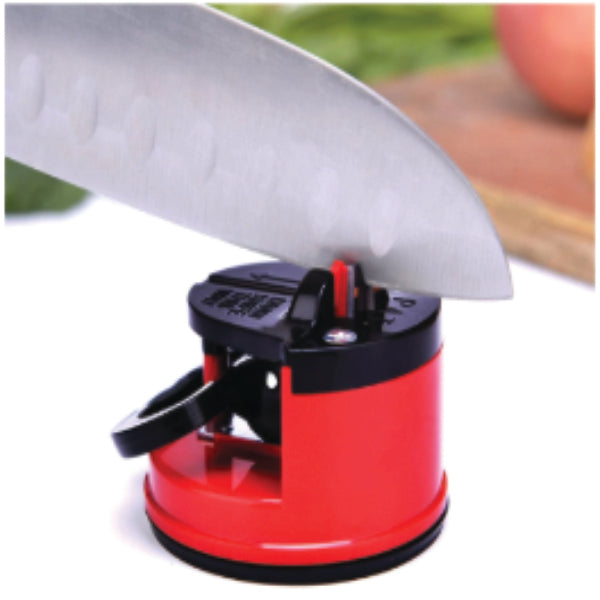 2164 Manual Kitchen Knife Sharpener for Sharpening Stainless Steel
SKU
2164_mini_knife_sharpner
Sold out
Original price
Rs. 149.00
Original price
Rs. 149.00
-
Original price
Rs. 149.00
Original price
Rs. 149.00
Multifunction Portable Handheld Kitchen Machine Sharpener Sharp Knife Sharpening Machine Knife Knives
Easy to Use
Whether you're right or left-handed, the ergonomic handle allows you to restore your cooking knives in a matter of seconds! Simply place the blade in each of the slots and gently pull the knife through a few times for fast, effective sharpening.
Premium Quality
With our professional knife sharpener kit, you don't have to be a chef to cook like one! Crafted from solid, it's strong, durable and designed to last a lifetime. Made with high quality materials, knives will work like new.
Forever Sharp 
This work sharp knife sharpener Wheel will keep any straight edge steel knives constantly sharp. Your kitchen shouldn't be without knife sharpening kit
Easy and Quick to Sharpen Your Knives
The Knife Sharpener is Easy grip handle and very easy and quick to sharpen your folding knives. Compact, easy to use, attractive and excellent design. The knife sharpener for Most knives , 3-Stage Diamond Coated Wheel System, Sharpens Dull Knives Quickly, Safe and Easy to Use.
Specifications
Color: Multi
Material: Fiber + Stainless Steel
Type: knife sharpener
Stylish design and safety
Multifunction knife sharpening machine.
3 Slots for fine sharp normal and coarse.
Product Included
1 x Kitchen Knife Sharpener