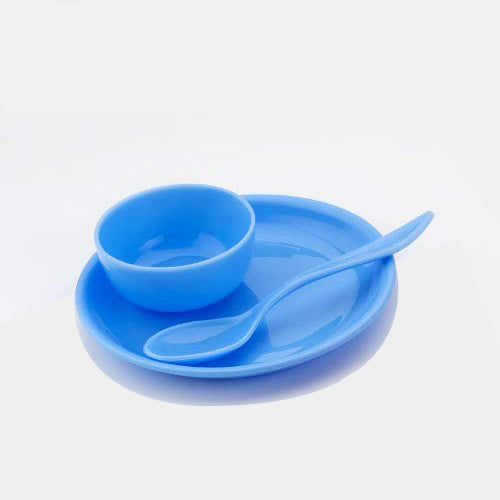 2184 Multipurpose Snack Set 3 pcs - Spoon, Bowl and Dish
Sold out
Original price
Rs. 99.00
-
Original price
Rs. 99.00
Kitchen Snack Set - Soup Bowl, Spoon and Dish - 3pc (Any Color)
Kitchen Snack/Soup Set 3pcs (Soup Bowl, Spoon and Dish) is a Polypropylene soup set made from high-grade polypropylene.
Characteristics
Easy to Use: Can be used straight from the fridge to the microwave for reheating and serving. Convenient to clean and maintain. Microwave safe for reheating up to 3 minutes.
- Dishwasher Safe: This set of sturdy kitchen storage containers are easy to clean and maintain. They can be cleaned in a dishwasher or washed manually using a non-abrasive scrub/ sponge along with dish wash soap.
- Food Safe - BPA Free: Product is made of food-safe material; they don't influence the nature of the food items stored in them. They are made without BPA-FREE food-grade plastic and are known to follow security guidelines.
- Reusable and Recyclable: Many of these products can be reused, refurbished, or recycled. Our aims to increase product recycling, ensuring that material gets back into the manufacturing supply chain.
- Microwave and Freezer Safe: The product might be utilized to warm food in a microwave without the top as it is microwave safe. The compartments can likewise be utilized to store food in the fridge as they are freezer friendly as well.
Product Features
- BPA free 
- Freezer Safe 
- Phthalate-free 
- Dishwasher safe 
- 100% Food Grade 
- Recommended washing with a liquid detergent and a sponge.