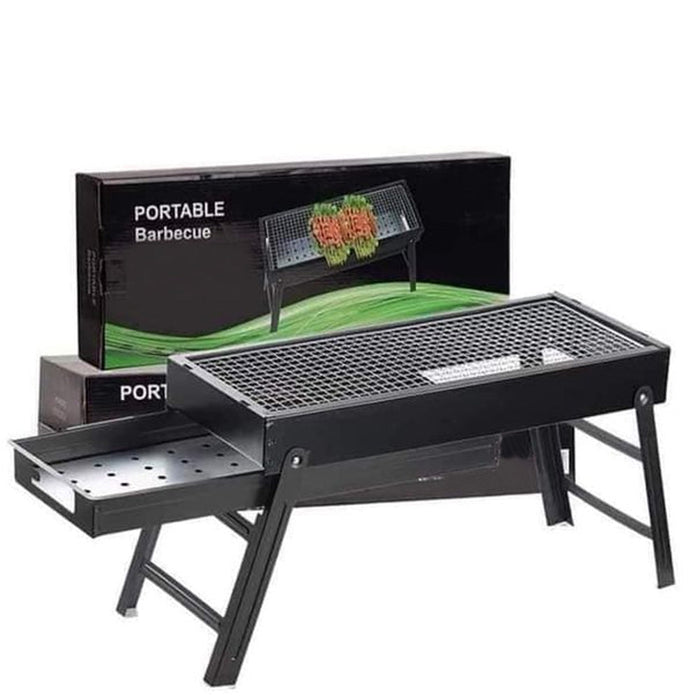 2225 Folding Portable Barbeque BBQ Grill Set for Outdoor and Home
Sold out
Original price
Rs. 1,999.00
Original price
Rs. 1,999.00
-
Original price
Rs. 1,999.00
Original price
Rs. 1,999.00
Portable Charcoal BBQ Barbecue Grill
JUST ENJOY THIS DISTINCT SMOKY FEEL IN THIS CHARCOAL GRILL!
This tiny BBQ grill, super convenient for your taking to the beach, on a camping trip or anywhere you want.
Just be sure to use it on the flat, sturdy surface or table.
Take this wonderful barbecue pretty much anywhere when going out with your family or friends together, simply unfold, add the charcoal and you are ready to go!
Best BBQ Grill For You
You can enjoy cooking the meat slowly with charcoal, retaining the tenderness of meat and remaining moist in this grill. From that, Meat can get rid of excess fat and hence, even calories! Nutrients like proteins, vitamins and minerals present in your food remain intact and hence.
Enjoy good taste of cooking with portable lightweight BBQ charcoal grill. Just get together with friends or families to have distinct romance of outdoor smoker cooking and the most original flavor.
Fold able Easy Storage
It can be folded away after you use. Handle designed make it save space and is convenient to take it to anywhere to have fun.
Excellent Outdoor Tool
Easy to assemble and tear down in seconds. Removable net can easy to clean up. Lightweight and compact design make it convenient to take it to anywhere you want, and can use this grill charcoal to cook excellent meals for family or friends gathering at the garden, park, party and more places, fully enjoy the outdoor life.
Portable Folding BBQ Grill
The barbecue grill not only has fold able legs, but also is small, weighs only 1.95 kg, and is especially portable. Fold able charcoal grill simple to set up, when BBQ charcoal grill is unfolded, it forms a triangular support on ground to stay stable during use. Perfect to store it in your small kitchen, trunk and outdoor occasion.