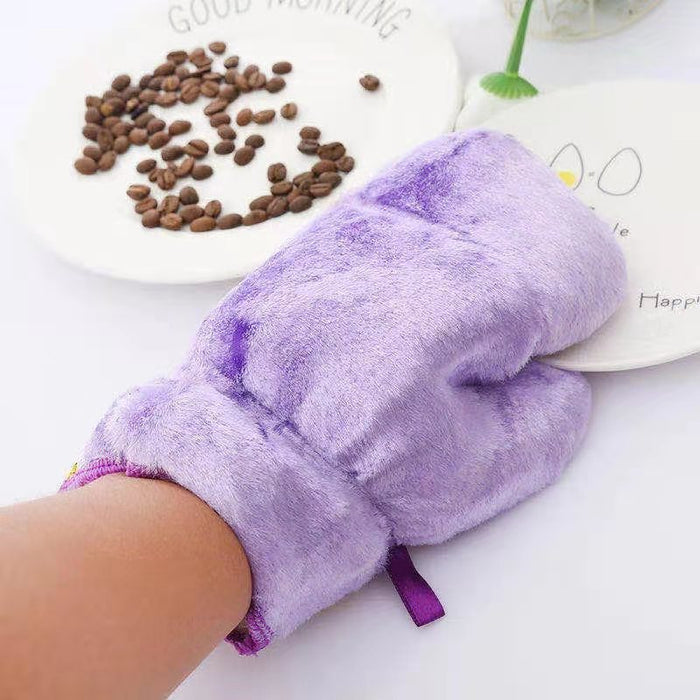 2372 Fiber Reusable Multipurpose Dishwashing Gloves Household Kitchen ( 1 pc )
SKU
2372_dishwashing_gloves
Save

Rs. 66.00
Save

Rs. 66.00
Original price
Rs. 99.00
-
Original price
Rs. 99.00
 Kitchen/Household Cleaning Multipurpose Reusable Waterproof Non-Slip BambooFiber Dishwashing Gloves  
 Characteristics
 Bamboo Fiber waterproof dishwashing Gloves: Farewell to stains and make life easier
 Bamboo Fiber Fabric: Strong detergency, breathable not stinky Delicate Hem
 Exquisite workmanship, no off-line, no loose edges: Water and oil protection for hands. Inner waterproof layer
 Hanging Design: Hang up after use to save space
 Easier to clean: Rinse with water, convenient and environmentally friendly
 Save on detergent: Bamboo fiber is like a thick foam netting , Dishwashing liquid can produce a lot of foam
 Elastic Design: Built in elastic band prevents slipping when washing dishes
Breathable and Deodorant: Bamboo fiber material is not stuffy, strong self-cleaning anti-odor
 Suitable for all kinds of Housework: Dishwashing dishes, cups, furniture cleaning without leaving marks
 Features
 Protect your beautiful hand from unclean water and other unclear things
 Design: Bamboo fiber has strong decontamination ability; a large amount of bubbles can be produced with a small amount of detergent. There is a waterproof layer inside, waterproof and oil proof, prevent hands skin contact with corrosive liquids. Thin ring, soft and not easy to leave marks. Easy to store with hook design.
 Occasion: A multi-purpose, can be used as insulating gloves, protect your hands, dish washing gloves clean kitchen utensils, fruit & vegetable, car washing, windows, cleaning indoor health. Double-sided waterproof and oil-proof, refreshing and breathable, not stuffy, easy to decontaminate.
 High Temperature Resistance: This silicone scrubbing dishes wash gloves can withstand high temperature and low temperature. super easy to clean, supports hand and machine washable.