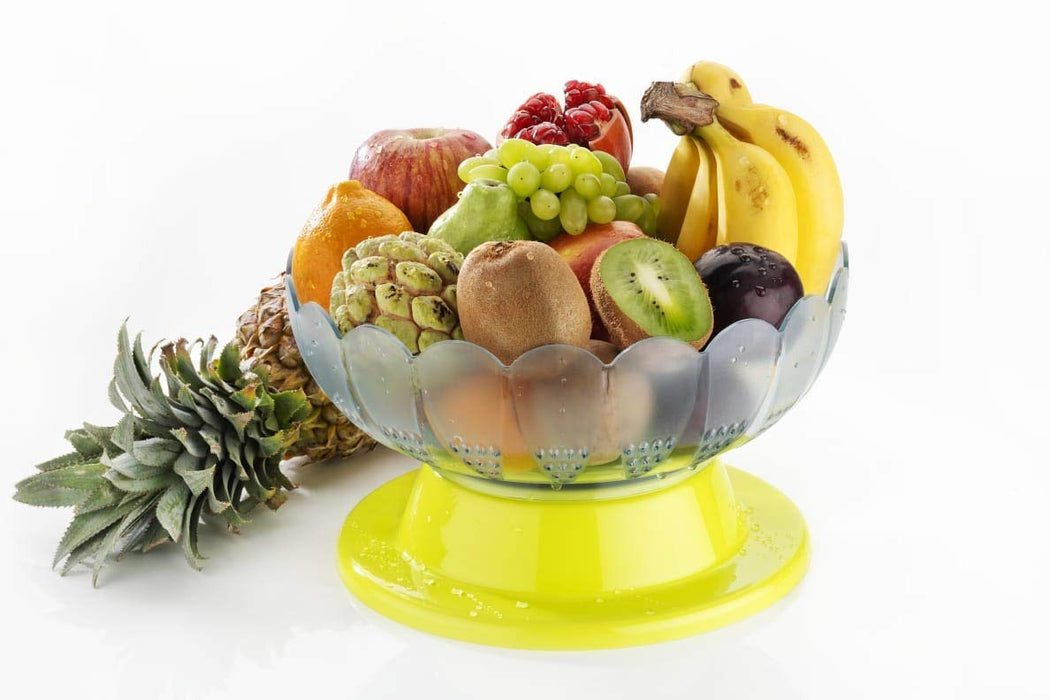 2459 Absolute Plastic Round Revolving Fruit and Vegetable Bowl
SKU
2459_revolving_fruit_basket
Sold out
Original price
Rs. 299.00
Original price
Rs. 299.00
-
Original price
Rs. 299.00
Original price
Rs. 299.00
Plastic Revolving Fruit Vegetable Basket
plastic fruit vegetable and grains washing bowl and basket convenient to use and store multipurpose plastic storage basket specially made this handy basket can be used to keep fruits, vegetables, grocery and multiple other items at home fresh, hygienic and visible as well. Provides this basket with similar color of proper size that protects everything inside from dust, small flies and insects this basket is very useful and convenient to keep fruits on dining table and it will surely allure the look and feel at dining table. This basket is made from high quality plastic material that will assure its durability for longer duration. The basket can also be used to store multiple household utilities in safe way.
comes up with totally attractive Antique Revolving Fruit Basket which is used to store fruits. It gives an immense look to your kitchen as well as dining table. It Revolves 360 degree turnaround. It is made of Plastic and easy to wash.
Elegant Design
This Handy Basket/ Bowl Can Be Used To Keep Fruits, Vegetables, Grocery And Multiple Other Items At Home Fresh, Hygienic And Visible As Well. Intrigues with an unusually sophisticated form that will attract the attention of your guests. Whether you're looking for a worthy bowl to hold your favourite snacks and treats at work or back at home the colourful candy looks attractive through the glass. 
Minimalist Modern Design
This elegant bowl will fit both the classic and modern style interiors. It will serve as a salad bowl, fruit bowl, or snack bowl.
Lead-Free plastic
Unlike crystal, this decorative bowl is safe for storing and serving food, and it won't affect served dishes. Practical and safe for dishwasher use.
Handcrafted plastic Bowl
Mouth-blown by a skilled blower. Made of quality thick plastic, with smooth cut edges.
Best for Table Decor
Fruit bowl crafted from high-quality glass and intricate designs that will create a classic and elegant effect to any home décor
Still confused about what gifts can delight your family, friends, or lovers