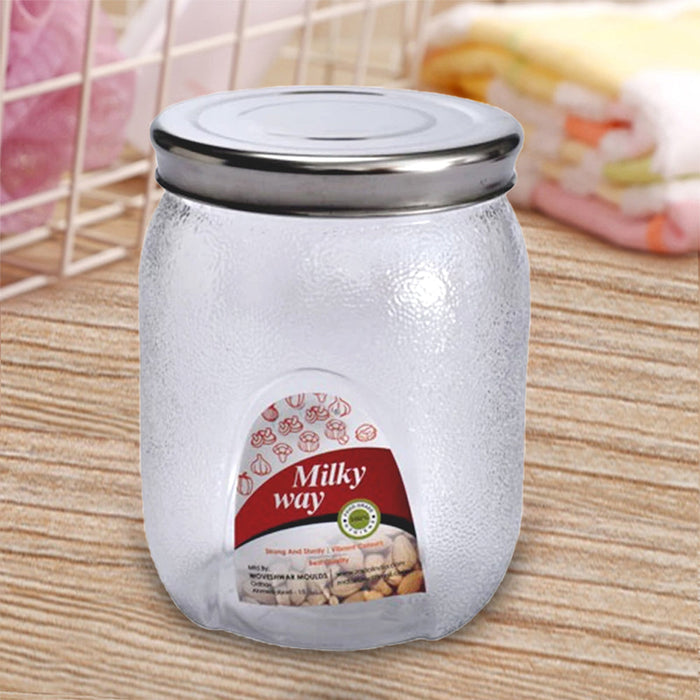 3677 Mason Jar with Airtight lids (2000 ml)
SKU
3677_milky_way_2000ml
Save

Rs. 171.00
Save

Rs. 171.00
Original price
Rs. 249.00
Original price
Rs. 249.00
-
Original price
Rs. 249.00
Original price
Rs. 249.00
Standard Mason Jar with Airtight lids
The leak-proof metal lid keeps air and excessive moisture out, extending the shelf-life and freshness of food.
Product Highlights :
Great for Storage
Each jar comes with a lid that ensures an airtight seal that keeps dry foods from going stale and beverages tasting fresh and delicious while also extending their shelf-life so you can enjoy them for longer.
Regular Mouth Opening
Our regular mouth jars have a opening for trouble-free filling of fruits, veggies, herbs, and spices. Easily clean the jars out with a bottle brush or with a sponge.
Exceptional Quality Glass
Food-grade and lead-free materials for beverage and food consumption. The durable jars are dishwasher safe for your convenience.
FOOD PRESENTATION
Create and serve beverage drinks, cocktails, smoothies, parfaits, desserts, salads, and overnight oats. DIY - Decor and craft with a vintage style jar for parties and displayed centerpieces, or as a unique gift. Spruce up decor arrangements with acrylic paint, flowers, etc.