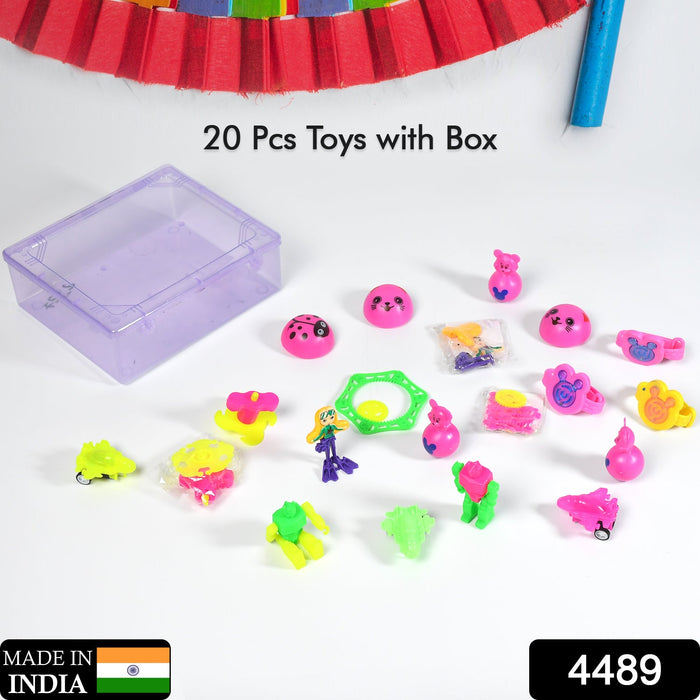 4489 20pc Mix All New Toy With Plastic Commander Container , Mix All Types Playing Toy For Kids
SKU
4489_20pcs_toy_combo_no2
Save

Rs. 199.50
Save

Rs. 199.50
Original price
Rs. 299.00
Original price
Rs. 299.00
-
Original price
Rs. 299.00
Original price
Rs. 299.00
4489 20pc Mix All New Toy With Plastic Commander Container , Mix All Types Playing Toy For Kids

Description :-


20 pcs Mix Small Toy And Container. You can get it for your kids to play or just keep it as a decorative object. This toy is suitable for ages 2+


Your little one will have a blast playing with these 12 mixed small toy and container.


Help your little one organize their tiny toys in this 12pc small toy and container set.


Learning Toy And New Attractive Toys Set


They are a great gift for kids! Perfect for home or any educational use.


Dimension :-

              Volu. Weight (Gm) :- 316

              Product Weight (Gm) :- 157

              Ship Weight (Gm) :- 316

              Length (Cm) :- 15

              Breadth (Cm) :- 17

              Height (Cm) :- 6