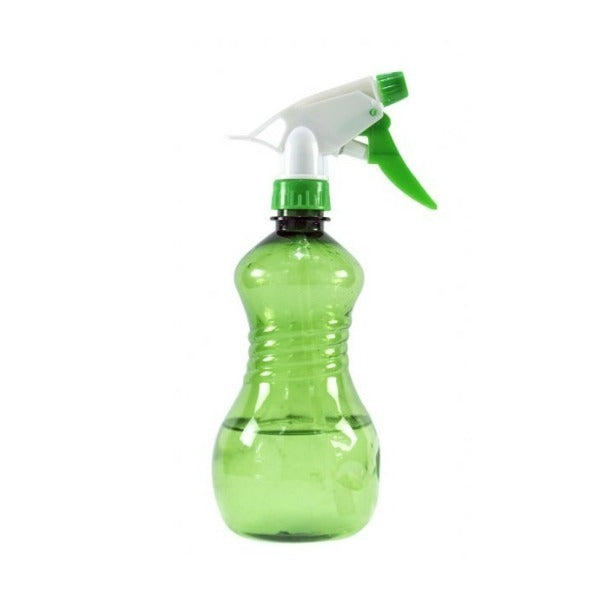 4604 Multipurpose Home & Garden Water Spray Bottle for Cleaning Pack
SKU
4604_garden_spray_bottle_500ml
Save

Rs. 165.00
Save

Rs. 165.00
Original price
Rs. 199.00
Original price
Rs. 199.00
-
Original price
Rs. 199.00
Original price
Rs. 199.00
? Gardening Water Sprayer Pump/Bottle/Watering Can
Want to let plants thrive and stay hydrated? Plant spray bottle is practical and lightweight to help you keep the potted plants beautiful and thriving. Twist off the top of this sprayer and fill it with water to mist your plants, or fill this misting bottle with perfume to spray a fine mist of your favorite scent on yourself or around your house.
This multi-purpose Spray bottle features lightweight, durable and practical characteristics. Adjustable Nozzle design provide excellent performance of making good use of every drop of contained liquid. Ideal for refilling dis-infection liquid for home/office sterili-zation, or daily gardening.
? Durable Products
500 ml spray bottles are 100% leak-proof and boast an extra-long straw stick that will help you extract even the last bit of the contained liquid. These heavy-duty impact resistance spray bottles are engineered with high-grade plastic. The ergonomic neck gives you a comfortable grip. They are dishwasher safe on the top rack. These spray water bottles are molded with top-quality plastic for continuous and long life. Made from plastic, not glass - which breaks easily.
? Multi-Purpose Spray Bottles
It's a great spray bottle for cleaning solutions or watering plants. Our spray bottles are perfect for commercial salon usage as well as for personal hair solutions. Spritzer bottles are also very applicable in everyday usage as a water sprayer for ironing and plant care. These water bottles can also be very helpful to spray your for fleas or odor. Use your spray bottle as a room dehumidifier, and as a water activity for play.
? 100% Leak Proof Technology
Bottle sprayer features a long-lasting polypropylene spray head, a tight and secure cap closure and a precision valve and piston, for a no clog and no leak experience. These bottles are easy to use with their trigger action enabled nozzle and easy-turn sprayer. When closed properly these bottles are completely leak proof and have flat bottoms allowing them to be stored easily in almost any location.
? Easy to Use
500ml/17oz capacity, manual press control, rotating nozzle can be adjusted to spray mode and spray mode.The unique design can let you hold the bottle comfortably, and you just need to put your fingers easily on the trigger.
? Application
Suitable for homemade cleaners, watering plants,and also great for hair dry cleaning or hair nursin.The colorful bottles can help you distinguish the liquids of each color device.
? Features
• Multiuse for household and kitchen, our multi-purpose spray bottles are excellent for cleaning solutions and freshening around the house, misting and watering plants, succulents, herb, car detailing and as janitorial spray bottles
• Make your own homemade DIY cleaners, perfect as cosmetic spray bottles, or just use with water to cool yourself
• Bleach, vinegar, and rubbing alc safe, adjustable leak-proof nozzle for mist or stream spraying
• Best spray bottles for housekeeping, window cleaning, restroom cleaning, car washes, auto detailing, lawn and garden care, cooking, ironing and laundry, food services, cleaning substances resistance, essential oil safe