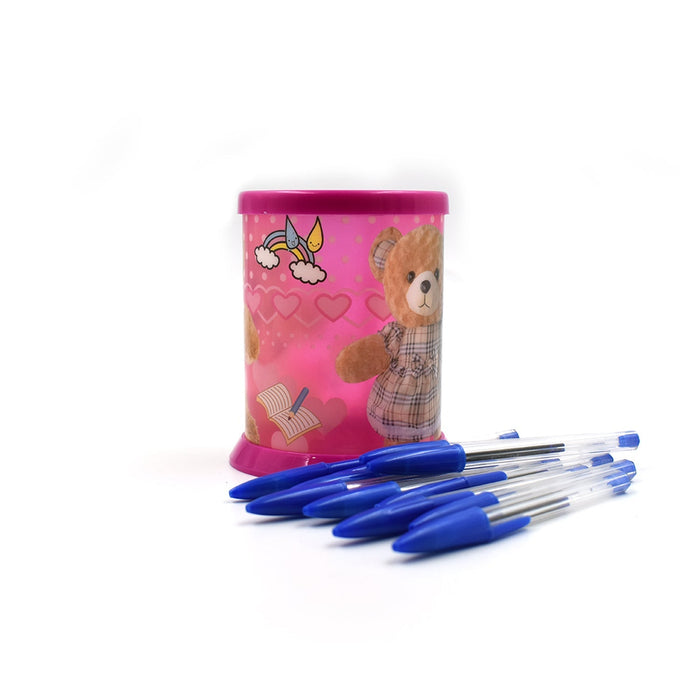 4753 Perfect Writing Partner for Kids | Budget Friendly Stick Ball Point Pens (Pack of 10Pcs With DIY Stand)
SKU
4753_10pc_pen_diy_stand
Sold out
Original price
Rs. 99.00
-
Original price
Rs. 99.00
"
Fast Writing Blue Ball Pen with Stand (Blue Color)
Pack of 10 With Foldable Stand
Fine Writing
Experience fine writing with Writing Ball Pens. Writing Ball Pens are equipped with a 0.7mm tip and feature a sleek body for a pressure free writing experience.
No Smudging or Spreading
Writing Ball pens use high quality water proof ink so as to not smudge or spread. The waterproof ink also ensures your work isn't ruined by accidental exposure to water.
Set of 10 Pens
The pack comes in a set of 10 blue-ink ball pens. These pens will quickly become your go-to writing tools, thanks to smooth traction, high-visibility ink and comfortable grip. Great for a wide variety of situations, from signing cheques to making lists to writing notes and letters.
"