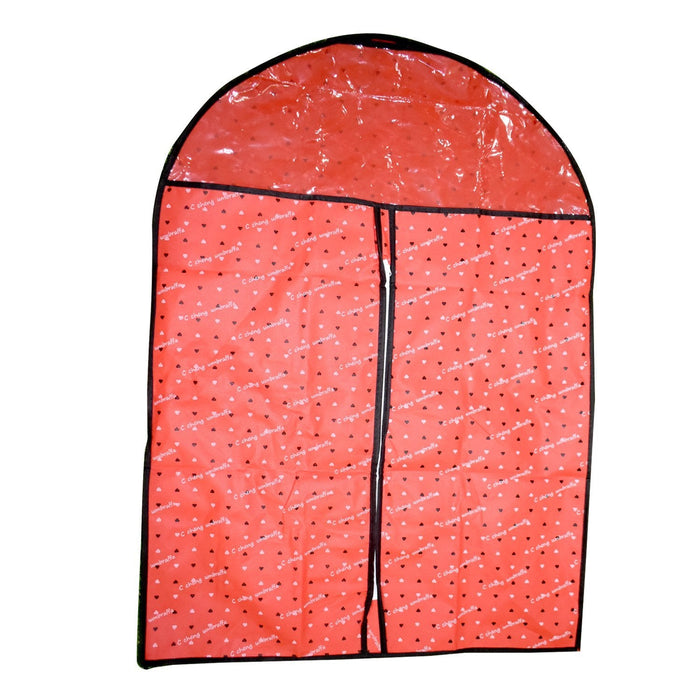 6021 Men's Coat Blazer Cover Foldover Breathable Garment Bag Suit Cover
SKU
6021_blazer_suit_cover
Sold out
Original price
Rs. 199.00
Original price
Rs. 199.00
-
Original price
Rs. 199.00
Original price
Rs. 199.00
Blazer Coat Cover Foldover Breathable Garment Bag Suit Cover- Red
Blazer coat cover is made of non-woven material, so this is very durable and long-lasting. This is useful garment cover that can safe your coat or blazer or sherwani from dust, stains. This cover has full length zip, shaped shoulders and top hole for hanger hook. Ideal for travel and long term storage of dresses, suits, pants and longer clothes, etc. This cover has carry handles and can be folded in two for easy carrying or traveling.
Space Saving
Complete protection from dust, moths, moisture. You can store them for long periods of time without acquiring dust and moisture
Foldable When not in Use
The bag can be folded back when not in use. It collapses flat for saving precious storage space
Moisture Proof
wardrobe organizer is made of premium fabric and the material from inside is treated with moisture-proof lamination which guarantees to protect your garments from moisture, moth, and dust.