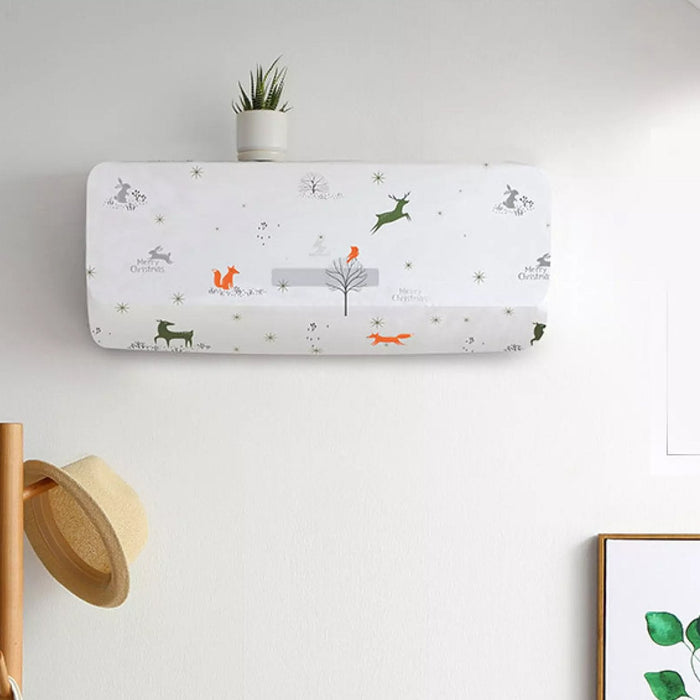 6025 Air Conditioning Dust Cover Waterproof Folding Ac Cover
Save

Rs. 151.00
Save

Rs. 151.00
Original price
Rs. 199.00
Original price
Rs. 199.00
-
Original price
Rs. 199.00
Original price
Rs. 199.00
Waterproof Folding Printed Air Conditioning Dust Cover, Split AC Cover
The dust cover is made of high-quality material, the air conditioner dust cover is durable and hard-wearing. It can effectively prevent the air conditioner from dust, bugs, and scratches when the air conditioner is not in use. The elegant pattern on the dust cover can match any home decoration. It is a little nice decor that adds a touch of bright color to your drab wall. Great home decoration.
Air Conditioner Indoor Cover
The covers to protect the inner unit of your split ac. The pack consists of one unit indoor ac cover the inner unit cover is made of colorful printed Polysetrt material blended with the super-strong Polyester blend.
High-Quality Ac Cover 
Hence it is made of polyester and cotton blend, the material possesses high tensile strength, with the offset of summers we shut down our AC's but most of us do not cover them during the offseason, dust, water, debris and plenty of other elements can harm the ac unit by entering into the ac unit, these covers are, dustproof and made to withhold the extreme weather conditions, water can cause unnecessary waterlogging, dust can harm air filtration process, debris and other elements result into higher maintenance cost and messy servicing. They take care of us in summers so treat them well in winters, made in India.
Waterproof & Easy carrying and collecting after folded
Waterproof & weatherproof Covers made from high tensile Polyester material to withstand extreme
Features
Dustproof cover for Air Conditioner
Air Conditioning Cover Home Décor
Air Conditioner Waterproof Cleaning Cover
This is a cover you can wash
Creative Bedroom Office Air Conditioner Dust Cover
Looking trendy & cute Design