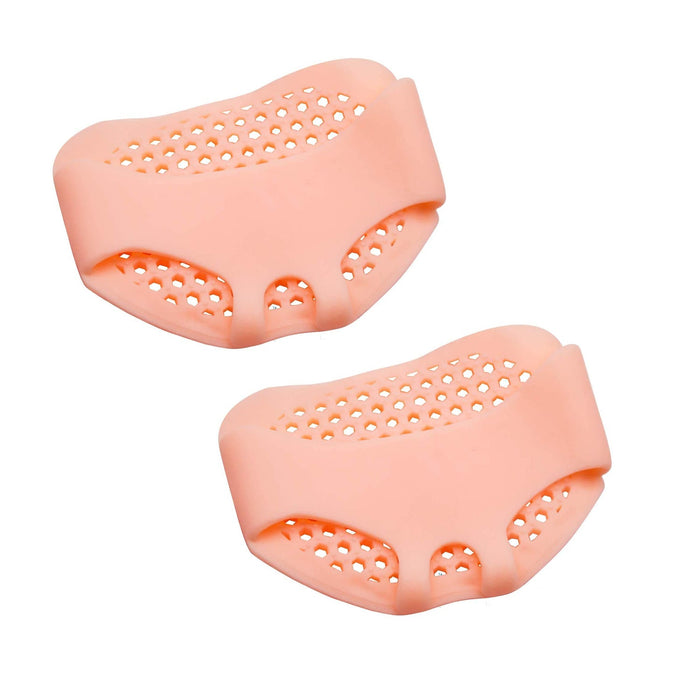 6057 Toe Separator Bunion Corrector Straightner Hallux Valgus Pain Relief (1Pair)
SKU
6057_sili_tiptoe_protector
Sold out
Original price
Rs. 99.00
-
Original price
Rs. 99.00
Anti-Skid Silicone Gel Half Toe Sleeve Forefoot Soft Pads for Pain Relief heel front socks silicone Heel Protector foot Gel Socks
Start Using Heel Support Right Now
Provides foot protection and moisturizes dry, cracked skin.
Relieves your heel pain and fatigue in your ankle muscles.
Relieves plantar fasciitis and arch pain and promotes balance and body alignment.
Provides soft cushioning when standing or walking.
Provides unparalleled protection during any activity, Heel Pad
Foot Pain Relief
Metatarsal cushions useful for foot bolsters are effective to soothe metatarsalgia,morton neuroma,plantar fasciitis,blisters,calluses,burning sensations,foot torment and offer help when wear awkward shoes!
Breathable Pads
Honeycomb delicate gel foot cushions enables your feet to vent so you remain dry throughout the day Can undoubtedly be worn under socks and with any shoes.Soft silicone cushions form to the state of your foot and can be worn for the duration of the day and night for 24 hour alleviation.
Security and Reusable
Ball of foot pads produced using therapeutic Grade Silicone Gel,our metatarsal foot cushions don't ingest scent and dirt,can be reused and washed.
Adaptable Use
Metatarsal gel cushions can be utilized inside socks,high heel,tennis shoes,boots and a wide range of day by day footwear for flexible use.
Light Feet Cushions
One size accommodates all!Men's and ladies' forefoot cushions were helps similarly convey pressure in feet,eliminate pressure points. You'll feel lighter and spread that weight out and facilitate your torment.
Function & Features
1. Gel Toe Separators Stretchers Straighteners Alignment Bunion Pain Relief Spacers Straightener Spreader.
2. Relieve sore and aching feet in minutes while improving strength and appearance. Keep your feet healthy by improving and preventing foot problems.
3. Ideal for traveling, using at home and work. Stretch cramped toes. Revitalize tired feet.
4. Relief pain from wearing high heel shoes.
5. adjust the shoe size
6. Can help many feet related problems including: Hammertoes, Bunions, Plantar Fasciitis, Crossed Toes, Poor Circulation and Corn.
7. Washable and re-usable cushions
8. Each cushion can be used over-and-over again. Cleaning-hand wash with soap, air dry and reusable