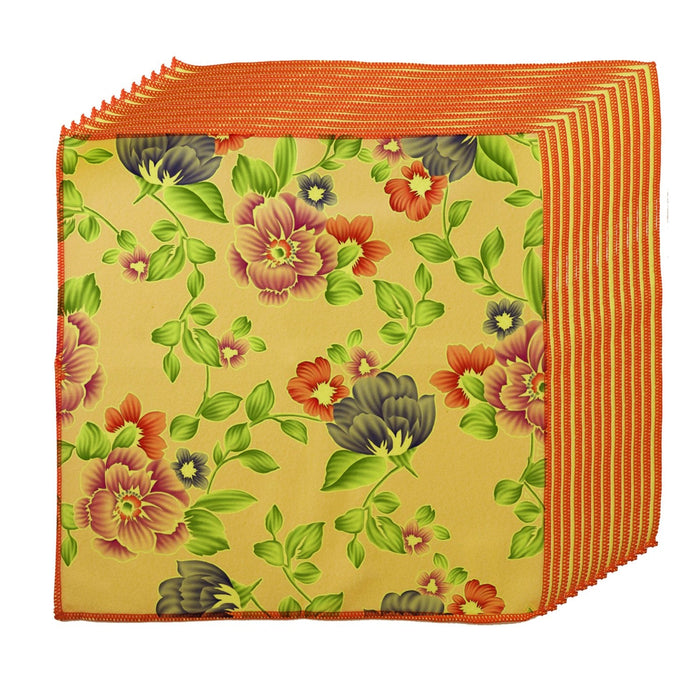 6075 Sweeping Microfiber Cleaning Cloth - 24pc
SKU
6075_24pc_microfiber_cloth
Sold out
Original price
Rs. 399.00
Original price
Rs. 399.00
-
Original price
Rs. 399.00
Original price
Rs. 399.00
Sweeping Cloths & Wipes Microfiber Cleaning Cloth
Pack of 24
Microfiber is a combination of 80% Polyester & 20% Polyamide, with fibers approx 1/100 of a human hair. Thus creating a fabric with amazing ability to pick up and trap dirt coupled with superior absorbency and scrubbing power, cleaning towel, Cleaning towel, Rumal
 MICROFIBER Cloths
- Very Soft
- Excellent Absorption
- Quick Dry
- No Odor
- Bacteria Free
- Wrinkle Free
- Easy To Wash
- No Chemicals required
- No Bleach
- Light Weight
- Lasts Hundreds Of Washes
- Economical
Multipurpose Microfiber Cloth
These microfiber towels can be used as car wash drying towel, window glass cleaning towels, car towel interior, car polishing buffing waxing finishing cloth, Also can be used for household,can be used wet or dry,such as mirrors, tiles, windows,Kitchen cleaning etc.
Microfiber cloth unlike Cotton Cloths requires no cleaning agent (detergents, soaps and other chemical cleaners) to dissolve the dirt.
So essentially, if you want a cleaner surface, choose Microfiber cloth!