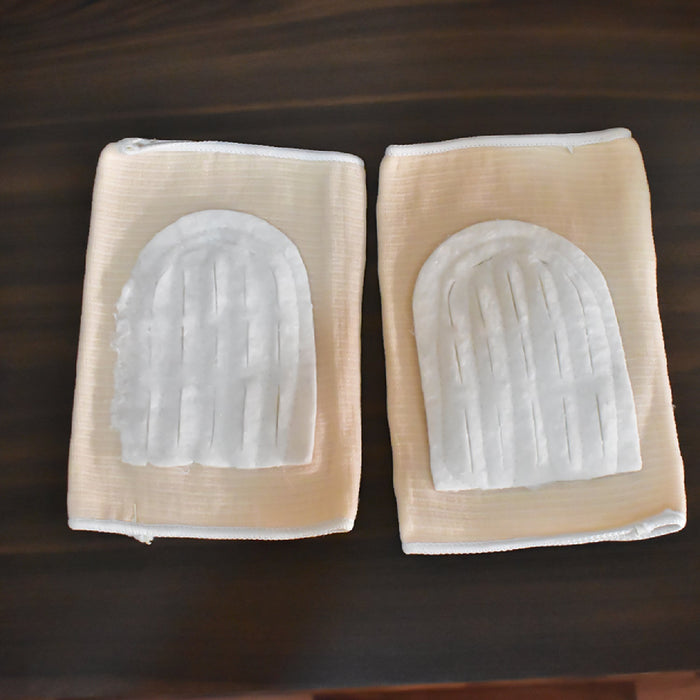 6213 Knee Pads Thick Sponge Collision Avoidance Kneeling Kneepad
Save

Rs. 108.00
Save

Rs. 108.00
Original price
Rs. 199.00
Original price
Rs. 199.00
-
Original price
Rs. 199.00
Original price
Rs. 199.00
6213 Knee Pads Thick Sponge Collision Avoidance Kneeling Kneepad
The knee support are used to prevent or alleviate the pain due to  muscle cramps and injury. Also, to prevent injury and protect muscles while workout in gym, during all types sports. The elastic material can provide help for maintaining body temperature, accelerating blood circulation, and facilitating rehabilitation.
Unisex design, Suitable for Adult, youth men and women.

Made of high-density sponge, good elasticity, breathable and comfortable, four-section thicken cushion design gives you shock absorption protection, effectively resist the impact force, reduce joint injuries during exercises.

Ergonomic design, super lightweight, provides freedom of movement. An ideal knee protector for outdoor sports.

Protect and Prevent knee injuries during exercise. Keep warm, prevention and reduction of stiff muscles and joints. Effectively impact resistance, increase blood circulation.

Suitable for gardening, household. Also ideal for football basketball, volleyball, badminton, tennis, track and field and many other sports, they protect your joints well during workouts.
Dimension :-

Volu. Weight (Gm) :- 205

Product Weight (Gm) :- 100

Ship Weight (Gm) :- 205

Length (Cm) :- 13

Breadth (Cm) :- 3

Height (Cm) :- 25