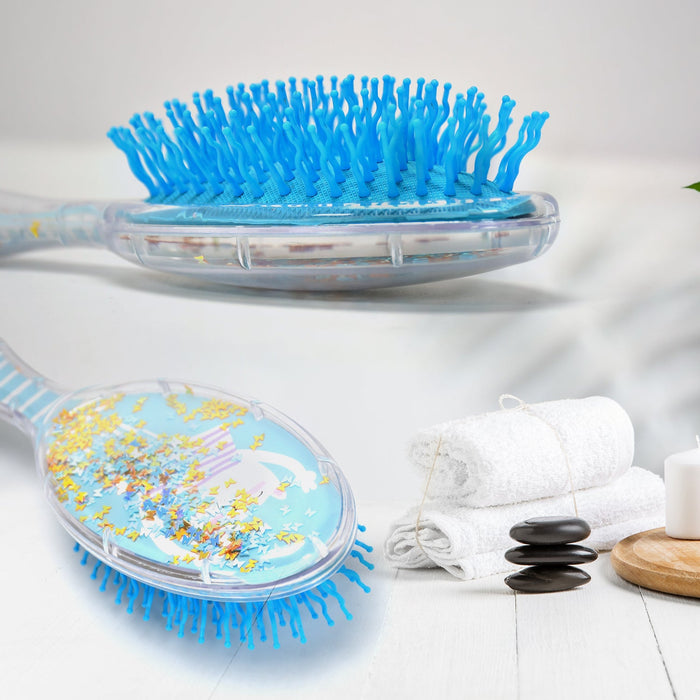 6472 Hair Brush for Kids Detangling Anti-static Soft Massage for Braids Curly Straight Long or Short Wet Or Dry Hair (Multi-Design)
SKU
6472_oval_cartoon_hair_brush
Sold out
Original price
Rs. 199.00
Original price
Rs. 199.00
-
Original price
Rs. 199.00
Original price
Rs. 199.00
6472 Hair Brush for Kids Detangling Anti-static Soft Massage for Braids Curly Straight Long or Short Wet Or Dry Hair (Multi-Design)
Description :-
 

Nice detangler hair brush :- Unlike ordinary hairbrushes, Our multi design hair brush. Great for wet, dry, curly, lon

g, thick hair, gently and regularly brushing make hair shine and volumizing, our brilliantly crafted Detangler does not rip or pull out the knotted hair.
Ideal as a gift for your kid or for routine use. Smooth and round edges make it easy to handle and carry even by small kids.
Adorable pattern, best gift :- Your kids will be attracted to the bright color and patterns on our hair brush. Buy one as birthday or Christmas gifts, which will give them a comfortable and pleasant combing experience.
Unique Lightweight curved handle.
Unique shape and color :- Shape are very attractive to children, teenagers, and girls, and they are more willing to use the comb.
Dimensions :-
Volu. Weight (Gm) :- 335

Product Weight (Gm) :- 80

Ship Weight (Gm) :- 335

Length (Cm) :- 25

Breadth (Cm) :- 13

Height (Cm) :- 5