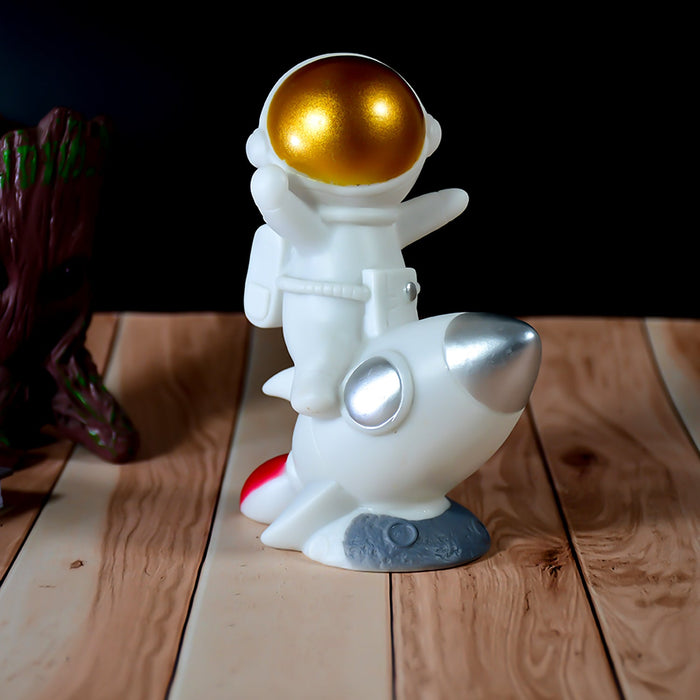 6562 Space Astronaut Figurines Resin Crafts Mini Figure Model Home Decor DIY Home Office Desktop Ornament Miniatures Desk Decoration
SKU
6562_cnl_astronautstatue_light
Sold out
Original price
Rs. 199.00
Original price
Rs. 199.00
-
Original price
Rs. 199.00
Original price
Rs. 199.00
6562 Space Astronaut Figurines Resin Crafts Mini Figure Model Home Decor DIY Home Office Desktop Ornament Miniatures Desk Decoration
Description :-
 Fine craftsmanship and safe materials. The astronaut statue is made of new environmentally friendly PVC resin material.
Astronaut Modern Art Statue spaceman Art----Creative modeling, simple and stylish, equipped with Non-marking nano soft base, suitable for various scenes, bringing you more space themes.
The astronaut statue complements most home decorations and car decorations. It is suitable for various occasions such as car dashboards, desks, bedrooms, homes, etc. It is very suitable for display on the shelves of shops, homes or car decorations.
Not only can be used as desktop decoration and car decoration, but also as cake decoration, flower pot decoration, car accessories, gifts to relatives and friends, or photo props.
The perfect gift for any occasion. It is the perfect gift for Children's Day, Father's Day, Valentine's Day, birthday, wedding, Thanksgiving and Christmas.
Dimensions :-
Volu. Weight (Gm) :- 350

Product Weight (Gm) :- 115

Ship Weight (Gm) :- 350

Length (Cm) :- 10

Breadth (Cm) :- 10

Height (Cm) :- 17