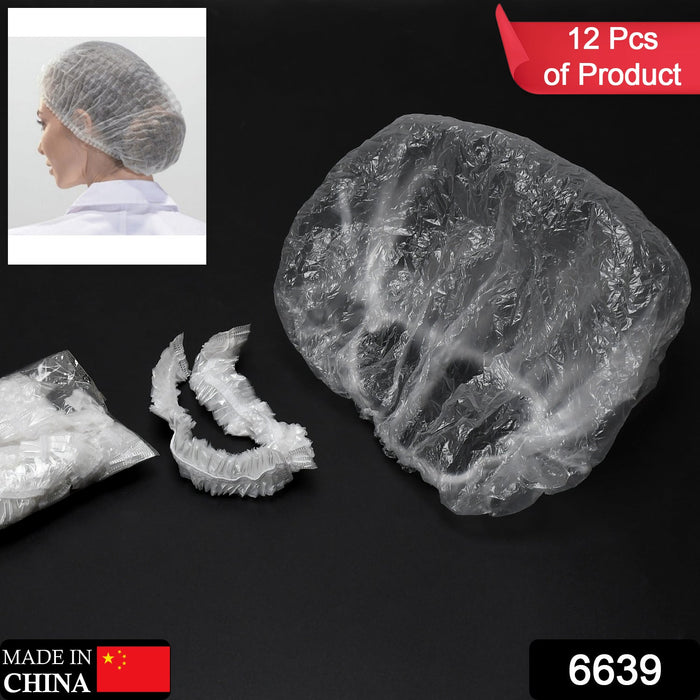 6639 Disposable Shower Caps for Women Larger Thicker Waterproof and Individually Wrapped, Plastic Elastic Hair Bath Caps for Hotel and Spa, Hair Salon, Home Use, Portable Travel (pack of 12)
SKU
6639_imv_dispo_shower_cap_12pc
Sold out
Original price
Rs. 49.00
-
Original price
Rs. 49.00
Disposable Shower Caps for Women Larger Thicker Waterproof and Individually Wrapped, Plastic Elastic Hair Bath Caps for Hotel and Spa, Hair Salon, Home Use, Portable Travel (pack of 12)
Great Elasticity: Our disposable shower cap can be stretched to about 18 inches, suitable for all people, whether you have long or short hair.

Premium Quality Material: These disposable shower caps are made of high-quality transparent plastic, colorless and transparent, no odor, not easy to tear.

Individual Package: Each hair processing cap is individually wrapped in a small clear pouch for single time use, easy to carry. Waterproof, oil-proof, dust-proof, no need to wash, light and durable.

Widely Used: Our Chrider shower cap has a wide range of uses, not only in the shower room, but also as a shoe cover, used to prevent dust, protect the camera, clean up dirt, etc.
Dimension :-

Volu. Weight (Gm) :- 74

Product Weight (Gm) :- 13

Ship Weight (Gm) :- 74

Length (Cm) :- 10

Breadth (Cm) :- 8

Height (Cm) :- 4