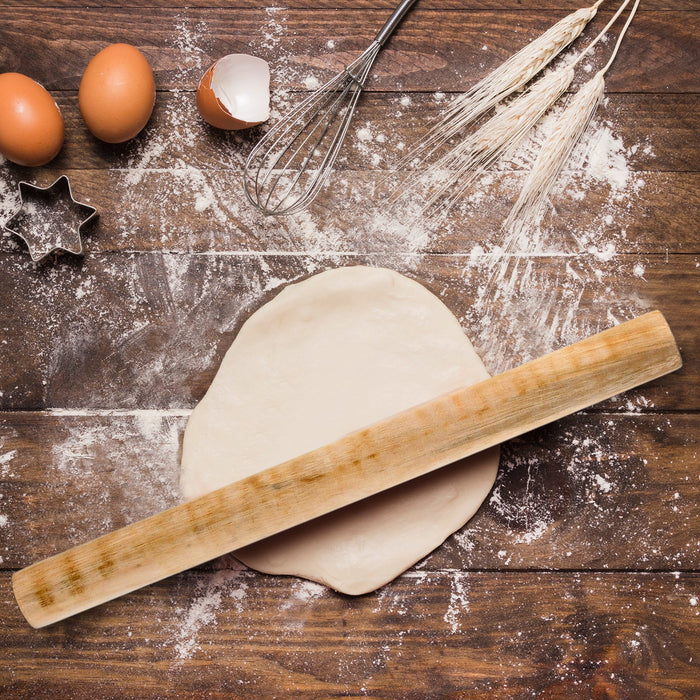 7155 Wooden Pin for Baking | Wooden Belan for Chapati / Roti / Paratha / Puri / Papad | Wooden Rolling Pin Roller Thick Size | Chapati roller | Wooden chapathi rolling pin | Wooden Belan for kitchen
SKU
7155_wooden_belan_21cm
Sold out
Original price
Rs. 299.00
Original price
Rs. 299.00
-
Original price
Rs. 299.00
Original price
Rs. 299.00
7155 Wooden Pin for Baking | Wooden Belan for Chapati/ Roti / Paratha / Puri / Papad | Wooden Rolling Pin Roller Thick Size | Chapati roller | Wooden chapathi rolling pin | Wooden Belan for kitchen 

Description :- 


Solid Wood - The whole chapati maker is made of natural original wood, this rolling pin for baking has no paint, no wax, no burrs and no cracking unlike other type of wood, Plastic on the market


Premium Quality : Made from dense, moisture-resistant hardwood which gives greater durability to the chapathi rolling pin and board. Sleek design prevents the build-up of bacteria and fungus.


Fine Workmanship - This chapathi maker non-stick surface is finely polished and sanded for superb handhold feeling, never worrying about hurting your hands


Multiple Use - Our well-made roti roller can not only be used to roll dough, make it bouncier and chewier; the round design at both ends can also be used to mash garlic, herbs, spices, etc.



Easy to Clean - This roti maker wooden easily wash, wipe with a damp cloth dry promptly thoroughly before storing for best results. we know that belan chakla set is daily washable kitchen accessory.

Dimension :- 

                   Volu. Weight (Gm) :- 32

                   Product Weight (Gm) :- 74

                   Ship Weight (Gm) :- 74

                   Length (Cm) :- 28

                    Breadth (Cm) :- 2

                     Height (Cm) :- 2