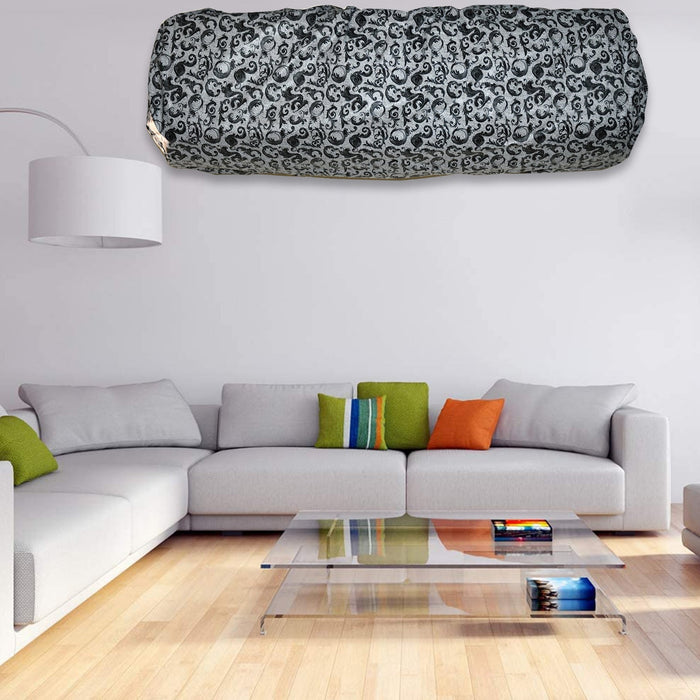 7207 Stretchable AC Cover Protection from Dusts, Insects and Corrosion | Winter Friendly Cover
SKU
7207_stretchable_ac_cover
Sold out
Original price
Rs. 299.00
Original price
Rs. 299.00
-
Original price
Rs. 299.00
Original price
Rs. 299.00
7207 Stretchable AC Cover Protection from Dusts, Insects and Corrosion | Winter Friendly Cover 
Description :- 
The AC Covers are comprehensive in design and easy to use, making the process of installing and removing hassle-free.


Looking trendy & cute Design, Easy carrying and collecting after folded,


A COVER FOR YOUR AIR CONDITIONER: Say goodbye to dust and corrosion costing you time, money, and effort, and say hello to Cortina! Cortina's AC Cover is made of excellent tensile polyester that helps protect your air conditioner from different weather conditions and carries on protecting your AC from indoor extremes. 


The perfect addition to your Decor. 


he air conditioner covers are packed with incredible features that will make sure your AC covers stay clean and last for a long time.



The Dust Covers just require a gentle wash cycle in cold water and air-dried to help them get back to their amazing protective self. 
Dimension :- 

         Volu. Weight (Gm) :- 794

         Product Weight (Gm) :- 235

         Ship Weight (Gm) :- 794

         Length (Cm) :- 28

        Breadth (Cm) :- 28

        Height (Cm) :- 5