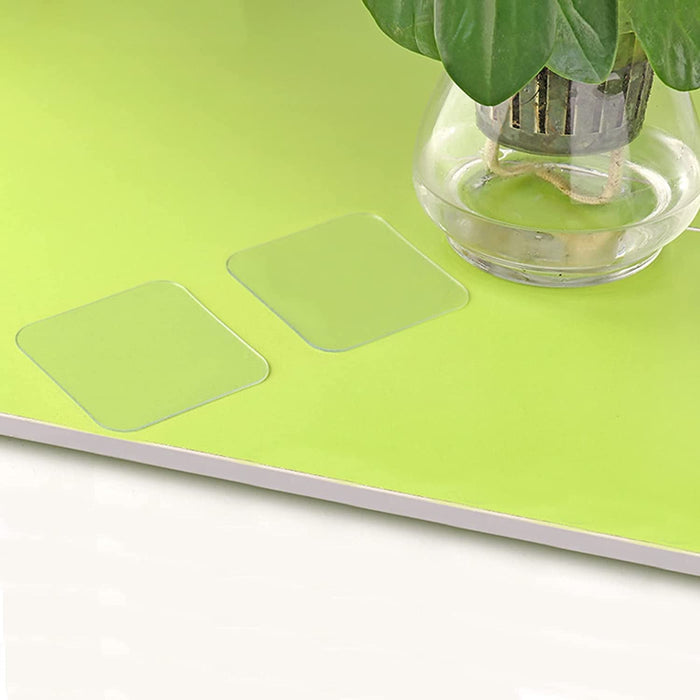 7427A SELF ADHESIVE TAPE ONE SIDED HEAVY DUTY TAP FOR WALL, KITCHEN, OFFICE, WALL, CAR | STICKERS FOR HOME (0.75MM\360PC)
SKU
7427a_one_side_sticker_0_75mm
Sold out
Original price
Rs. 1,299.00
Original price
Rs. 1,299.00
-
Original price
Rs. 1,299.00
Original price
Rs. 1,299.00
7427A SELF ADHESIVE TAPE ONE SIDED HEAVY DUTY TAP FOR WALL, KITCHEN, OFFICE, WALL, CAR | STICKERS FOR HOME (0.75MM\360PC)


Description :- 


SUITABLE SURFACE: Adhesive tape bandage It is suitable for solid surfaces such as tiles, adhesive tape wall mount marble, glass, metal, wood, plastics, etc. adhesive tape One side


[TRACELESS & REMOVABLE TAPE] - Our mounting One sided clear tape is easy to remove and will not damage your walls or surfaces with no residue or glue left. It does not leave marks on walls or any surfaces. ADVANCED NANOTECHNOLOGY - uses the most cutting edge PU glue that is non-toxic, odorless, and recyclable. It is safe for children and pets. Excellent viscosity and elasticity.


Once removed, this tape can be reused. Simply wash with water and after it dries, the adhesive will return, good to use again. It is cost effective and can be reused. This crystal clear alternative to nails and fasteners that clear tape can stick to almost any smooth, clean and non-porous surface and stay there, which It can hold up to 1 KG on a smooth surface. The One sided tape is coated with adhesive on One sides for easy hang.



[NO MORE NAILS OR DRILLING HOLES] - Our One-Sided Transparent Tape securely mounts items throughout your household, replacing the need to puncture holes with nails or drilling into the walls with screws. A One Sided Mounting Tape that provides an inexpensive alternative to home fixes.

Dimension :-

                 Volu. Weight (Gm) :- 204

                 Product Weight (Gm) :- 979

                 Ship Weight (Gm) :- 979

                 Length (Cm) :- 27

                 Breadth (Cm) :- 6

                  Height (Cm) :- 6