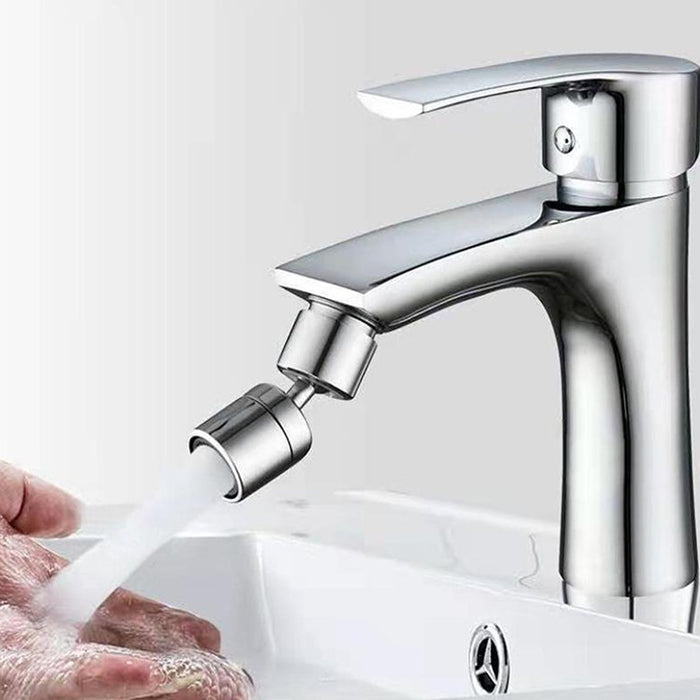 9089B Splash Filter Faucet, Sink Faucet Sprayer Head Suitable for Kitchen Bathroom Faucet with color box
SKU
9089b_box_splash_filter_faucet
Save

Rs. 97.00
Save

Rs. 97.00
Original price
Rs. 149.00
Original price
Rs. 149.00
-
Original price
Rs. 149.00
Original price
Rs. 149.00
Splash Filter Faucet, Sink Faucet Sprayer Head Suitable for  Kitchen Bathroom Faucet with color box
Description :-

splash filter faucet body has spray head. Directly connect it to your water tap. 

 
Include Faucet Removal Wrench tools was included, easy to remove the previous nut, then put the shower head into the faucet and tighten the holder clockwise to complete the installation.
Two kinds of water outlet rotary switches, oxygen-enriched foam, splash-proof water, four-layer net filter to remove impurities, and double gaskets to prevent dripping.
Rotate the water outlet, it is more convenient to wash your face, eye and gargle. You can adjust the tap head to any angles to easier clean your plates, fruits and vegetables.
The material of the universal filter splash faucet is sturdy copper, ABS body for extra durability and longevity.
Dimensions :-
Volu. Weight (Gm) :- 40

Product Weight (Gm) :- 35

Ship Weight (Gm) :- 40

Length (Cm) :- 10

Breadth (Cm) :- 5

Height (Cm) :- 4