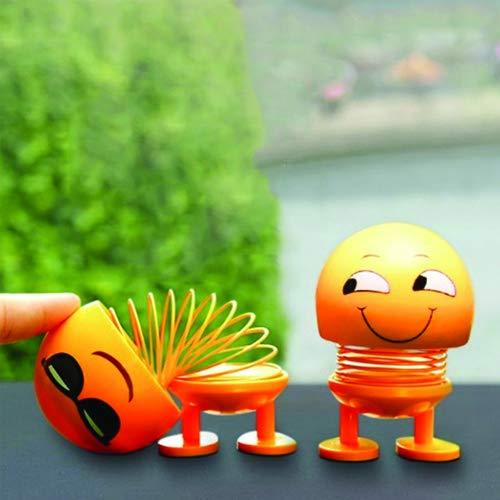 602 Emoticon Figure Smiling Face Spring Doll
Sold out
Original price
Rs. 105.00
Original price
Rs. 105.00
-
Original price
Rs. 105.00
Original price
Rs. 105.00
DeoDap Emoticon Figure Smiling Face Spring Doll
Shaking Head: -- The emoji doll will shake their heads because of the spring when you drive your car or hit it on the head, without battery . It looks like he is nodding or shaking his head, so funny for us!
I'm sure you or your family will like it !
This Doll Toy is designed with all kinds of expressions and shake heads function, and it's practical as a Car Dashboard Ornaments and Home Decoration, the Dolls With adhesive stickers on the sole, make the emoji doll standing in your car/table tightly.
No Battery Required When moving the emoji dolls will shake head, it look like he is nodding or shaking his head, it's so funny. It is a great driving companion. these are fun car decorations.
Best Gifts! It's suitable for Car dashboard, bedroom, home, office desk and other occasions, when your child's writing industry is tired, it can bring your child with relax and happy
Made of High quality plastic material, No smell, stable and resistant. Good for your car Ornaments, dashboard, desk, computer monitor or wherever you want him to be! also home decor, office decor, etc. It can shake its head, showing a vivid funning image.
Lovely modeling, fine workmanship and vivid image, add more lovely romantic and sweet atmosphere to your car life.
Resin handicraft has the characteristics of bright color, beautiful shape, economy, good durability, non-sticking grey, easy washing and so on.
Long lasting color, texture, vivid image, placed in your car, is the icing on the cake.
Feature:
Lovely shape
Good durability
Non-sticking grey
Easy washing and so on
Package Included: 1 X Smiling Face Spring Doll