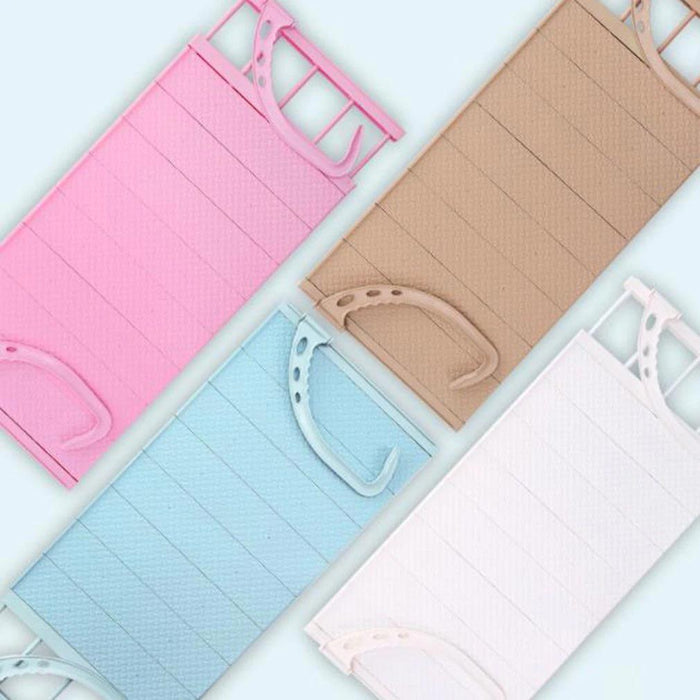 705 Multi-function Hanging Window Sill Drying Rack Easy Folding Drying Rack Balcony Retractable Drying Shoe Rack
Sold out
Original price
Rs. 802.00
Original price
Rs. 802.00
-
Original price
Rs. 802.00
Original price
Rs. 802.00
?? Multifunctional Foldable Telescopic Window Sill Hanging Stand Balcony Drying Rack with Self Hanging Hanger ?? 
Applicable space: window frame, balcony, handrail, etc. (dry clothes, dry shoes, dry towels, dry socks).
The material is strong and hard, wear resistance and also with abrasive resistance hook, which can receive small objects,Chappel Stand
The bottom of the hand stripe is non-slip design. It can be freely combined with the telescope design and can be used easily.
The hook adjusts the gear and presses the button to move the hook back and forth according to any adjusted wall thickness.
The ironer will be perfect for drying your clothes.
Strong load bearing capacity to withstand weight 20kg.
?? Multi-Function
Free installation, it can directly dry clothes, shoes, pillows, towels, etc., and place household items on the gussets.
?? Occasion
Suitable for a wide range of applications such as windows, radiators, balconies, floor to ceiling windows, guardrails, safety windows, etc.
?? Instructions For Use
? Adjust The Length You Want.
? Buckle The Small Hook To Prevent It From Sliding Back And Forth.
? Press And Hold The Button To Adjust The Hook Position On Both Sides.
? The Position Of The Hook Is The Same As The Modulation On Both Sides Of The Letter Ruler.
? If Placing Small Objects, Install A Gusset.
? Adjust The Hook Distance And Click It.