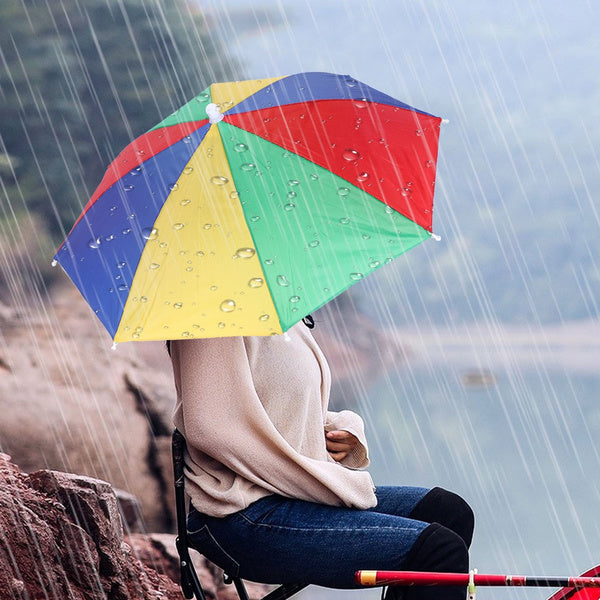 1445 Hands Free Umbrella Hat to Protect from Sun & Rain
SKU
1445_kids_hat_umbrella
Sold out
Original price
Rs. 199.00
Original price
Rs. 199.00
-
Original price
Rs. 199.00
Original price
Rs. 199.00
?  Hands Free Umbrella Hat To Protect From Sun Rain (Multicolor) ? 
Stay dry, hands free! Use it in the rain, or as a sunshade.
?  Who Will Use ? :
This Umbrella is specially designed for Kids, Women and Girls or Men
?  Quality
This umbrella made of things like cloth, steel and plastic are very good quality. I can challenge with you after buying an umbrella when you see your eyes,then you will never send it back. Because this umbrella quality is very very good and looking very beautiful.
?  Features
? Hands Free Umbrella Hat to Protect from Sun & Rain for School Going Kids and Adults One Piece (Multi)
? The Umbrella Hat is perfect for sunny and rainy days.
? The Umbrella Hat is adjustable and folds compact so you can take it anywhere.
? Wear the head Umbrella Hat just for the fun and convenience of it.
? One size fits all.
? 100% nylon rainbow pattern. Elastic one-size-fits-all.
? headband great for sporting events, gag gifts, gardening, fishing, at the beach, pool or park.